Part Time Evil's Chen Zhang on AR and VR
https://www.crewconnection.com/wp-content/uploads/giu-vicente-727228-unsplash-e1550613595238.jpg
400
266
Dani Lyman
https://secure.gravatar.com/avatar/ef583df03a57dc94bc3bca956b714dfc?s=96&d=mm&r=g
Just like the rest of the world, I have been recently becoming more and more interested in AR and VR and how it is continually shaping the here and now as well as the future. Regular basic stuff. I'm curious about how we, as consumers (and just generally as humans for that matter), interact with reality, video, marketing and tactile objects in relation to one another. And, how we have created an environment in which we can now shape/limit/expand the mind's ability to intake reality, video, marketing and tactile objects.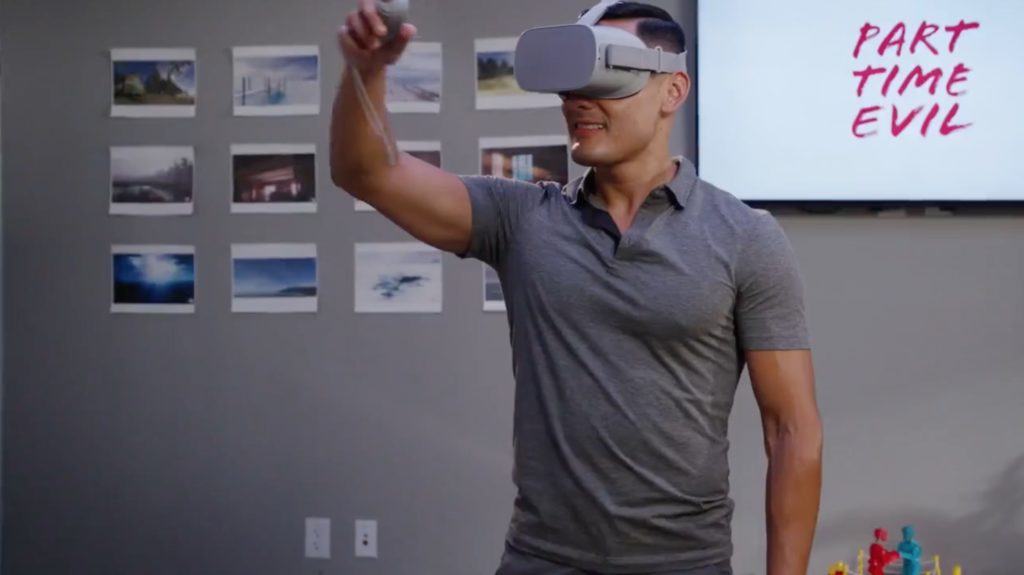 I decided to speak to an expert on the subject and get a sense of what the AR/VR production world is up to these days from a source I truly trust. Chen Zhang is the COO of Part Time Evil, a superior 'immersive story studio that creates AR, VR and mobile experiences.' Crew Connection has had the pleasure of working with Part Time Evil and can attest to the excellence of their work. Check out my super interesting and very helpful interview with Chen Zhang below where she shares the ins and outs of AR/VR, advice for the next generation, and tips on how to make this all relevant to our lives below.
---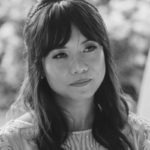 Crew Connection: What is your background and how did you get into this line of work?
Chen Zhang: I've always worked in emerging technology, whether it was at digital and design consultancies like Gensler, Razorfish, and frog Design, or at tech companies like Under Armour and HomeAway. My undergrad degree is a dual degree in economics and marketing, which is what gave me my start in digital marketing, which evolved to digital products and experiences. It's really exciting to me to find ways to deliver true value to consumers and users via new technologies and experiences. That is a challenge and requires creativity and a deep understanding of user needs and the tech landscape to be able to design products and experiences that are new, and yet feel seamless and friendly. I like that challenge.
---
CC: What does your average day look like?
CZ: No two days are ever alike. For example, today, I started the morning with a few hours of status meetings on ongoing projects. We check in on the latest designs, 3D models, and development efforts, provide feedback, and then discuss next steps. Then Matt Udvari, Part Time Evil's CEO, and I met with a video team to discuss the trailer for our VR film. After that, he and I discussed a roadmap and revenue models for our Aquifer face motion capture product. In the afternoon, I caught up on some business development communications and then finished an agenda and presentation for a workshop I am facilitating with the global leadership team for one of our clients. I mean, whew! I love it though.
---
CC: What are your favorite applications of AR and VR?
CZ: AR and VR are both often lumped together, but they are actually very different experiences that deliver different value to users. VR is totally immersive. It takes you out of your world and puts you in an entirely new one. Because of that, I think it's ideal for entertainment and gaming, which is already the primary use case for VR. Shared entertainment experiences like sports and concerts are also great. Oculus Go is already on this with their co-viewing app Venues that allows you to attend an event with your friends. VR is also really powerful for any experience where you need to empathize with someone (or something) else's world which is very important in training, education, and even mental health. The biggest hurdle for VR right now is the difficulty in setting up.
AR on the other hand, adds objects to your current world. At the risk of sounding simplistic, my favorite consumer AR experience that not many people talk about as being "AR" is Snapchat. It takes your face or your view and adds something valuable to it and makes it better, more enjoyable and more useful. People love it, it's easy to use. From a user experience standpoint, it checks all the boxes. There are a ton of great apps that provide utility, like the measuring AR app and the Ikea app to place and view furniture. There is also lots of great movement in medical and industrial industries with smart glasses and AR glasses that allow employees and medical professionals to have critical information at a glance.
---
CC: Are you seeing more women in AR/VR as an emerging industry?
CZ: It is relatively male dominated, but there are a lot of women who are making big moves in the industry. For example, Joanne Popper, the global head of VR for HP has a great public presence. There's Amy Peck, founder of EndeavorVR. And there is a great organization called Women in XR fund that was created to help the industry distribute capital more fairly. There is much progress to be made and I think the industry will only benefit from a more diverse group of contributors and industry leaders.
---
CC: What advice do you have for students considering a career in this field?
CZ: There are so many ways to get into this field, either as a project manager, artist, developer, product manager, or a million other angles. Use AR & VR experiences and develop a point of view about what you like, don't like, and what the future may bring. Pursue what makes you excited about going to work every day.
---
CC: What are a few ways clients can use AR, VR, 3D modeling, etc. in their video projects, corporate interviews or marketing campaigns?
CZ: I could talk all day about this, but I'll limit myself to a few good examples. For marketing, AR can be as simple as a branded lens or filter experience on Snapchat, Facebook, Instagram or have more functionality as a mobile app. Magic Leap, HoloLens experiences can be really impactful for event marketing. VR is another one that is great for event marketing. There are a ton of successful immersive 360 video or fully interactive real-time VR experiences that can really deliver an unforgettable experience at a booth or event. 3D storytelling in general is just a great tool for videos and marketing campaigns. You could tell a product story via a 3D animated video or bring in 3D models and animations into a 2D video to increase impact.
---
CC: Can you walk us through the process from meeting with a client to project completion and what the most important things are to note along the way?
CZ: Our general process for projects is 1) emphasize, 2) concept, 3) create and build, 4) test, 5) deploy and learn, 6) expand. We start all projects with understanding the landscape – who are the users? What do they need? What is the business need? What is the ROI that we are targeting? What are the operational needs? What hardware? Then we concept several ideas and create some concept art so the client understands what we are proposing. Once a concept is selected and refined, we start to build! Whether it's detailed design, modeling, animating, development, we have a collaborative agile process that our team follows. Then we test on device and deploy the experience. If this is a pilot program, then we tweak the program and experience based on our learnings and plan a full launch.
---
CC: Is there anything else you feel is important for our readers to understand?
CZ: We're not your typical 3D animation or AR/VR development shop. Yes, we're designers, technologists, and 3D nerds, but first and foremost we are strategists and storytellers. We think deeply about what consumers want and need (whether or not they can verbalize it), and then try to design something easy and beautiful, and thoughtful that delivers meaningful value to customers and to our client's businesses.
Check out Part Time Evil's website to see some of the revolutionary work they've been doing here.