Finding worldwide video crews doesn't have to be painful. You know your go-to crew does it right, but if they're in Colorado and your shoot is in Cairo, what do you do? Usually, you have four options:
Shell out the big bucks for flights, lodging, meals, and camel rides to get your tried and true crew on the job.
Phone a friend who knows someone who knows someone.
Lose your mind and time searching the interwebs for a local crew with the style, gear, and know-how to get your job done the way you want.
Cross your fingers and wait to see the footage.
Crew Connection gives you four better options no matter the situation and saves you money, time, and brain cells to boot. We're good enough at it that we just might become your first through fourth options.
If crewing is the most time-consuming part of your job, you need someone in your corner. The Crew Connection team is your Mickey Goldmill. We specialize in knowing each crews' location, capabilities, and gear to ensure they meet your unique business needs. You don't need to travel the world, get tangled in the interwebs, or just take someone's word for it to find worldwide video crews. Crew Connection makes the answer to "How the hell do I crew in Cairo?" a whole lot easier.
About Crew Connection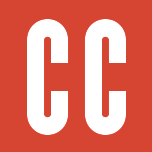 Crew Connection puts a world of video service providers at your fingertips. In just a few clicks you can search, chat with, and book vetted crews local to your shoot—all on your own schedule. Rely on Crew Connection's team of media experts to organize the crews and gear you need for multi-day and multi-location video projects anywhere in the world. Our crew coordinators are on call around the clock if you ever need live assistance. Visit CrewConnection.com, call us at 303-526-4900, or shoot us an email at info@crewconnection.com.