This is big, people! Crew Connection's international online database Crew Connection makes it faster and easier than ever for you to connect with the best video service providers around the globe.
Sign in or sign up to access a world of professionally-reviewed crews right at your fingertips. Skip the phone tag and endless Internet searches—find, contact, and book guaranteed crews on your schedule.
A world of video at your fingertips
CrewCloud brings a whole new level of simplicity to crewing. Find, book, and message crews directly so you can get back to business even quicker.
Our database is stocked with freelance media pros. The best part? Our in-house video industry veterans have reviewed and approved each one according to their knowledge and experience in the media space. It's all online, but coordinators are always available to take your call when you need them.
Even with the convenience that Crew Connection offers, we know that some of our largest bookers still appreciate a little help from our experienced crew coordinators. You have full access to our staff around the clock when you call 303-526-4900,  email info@crewconnection.com, or use the chat feature on the Crew Connection website.
International crewing has never been easier
When we say it's a world of video at your fingertips, we really do mean the world. Crew Connection is a custom software solution to the age-old issue of sourcing video pros in unfamiliar areas. If you have a shoot in a far-flung locale, we're pretty sure we have just the crew on call. Go ahead, try, and stump us. 
Even bulk shoots are easy
With Crew Connection, managing bulk shoots—whether it's 10 or 100—is so easy it's almost fun. Crew Connection allows you to research and contact crews all over the world on your own schedule. Don't waste your day scouring the Internet for crews in unfamiliar locations. Stop drowning in calls that come trickling in from crews at all hours. Keep all of your communication in one centralized location and check your Crew Connection notifications when you have time.
Booking lots of shoots at once maybe your job, but our job is to make sure it's not overwhelming.
It's a perfect match
With Crew Connection, you can search the video industry's leading database of global production talent by your specific needs everything from gear and location to areas of expertise.
---
About Crew Connection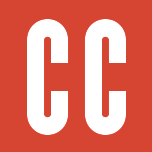 Crew Connection puts a world of video service providers at your fingertips. In just a few clicks you can search, chat with, and book vetted crews local to your shoot—all on your own schedule. Rely on Crew Connection's team of media experts to organize the crews and gear you need for multi-day and multi-location video projects anywhere in the world. Our crew coordinators are on call around the clock if you ever need live assistance. Visit CrewConnection.com, call us at 303-526-4900, or shoot us an email at info@crewconnection.com.