If you've ever wondered how to make a kitten riding a Roomba feel ominous, look no further. With the right music, editing techniques, and filters—even a beloved children's classic like Toy Story can become a trailer scary enough to keep you up at night.
Apps with built-in special effects give you the power to do as little as pick a few clips and a genre or as much as basically get a free film school education.
Here are Filmora's picks for the 10 best free (or almost free) apps for Android and Apple devices. Now you can create a horror movie on your phone while you wait for strange children dressed as strange things to knock on your door demanding free stuff.
Enjoy this list of 20 Of Your Favorite Movies Recut As Horror Films. Because of Halloween.
About Crew Connection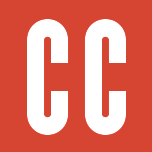 Crew Connection puts a suite of marketing tools at your fingertips. Get your demo reels, stills, gear, awards, and more in front of the biggest clients all over the world—for free. At Crew Connection we pay video and post-production providers within 30 days of receiving your invoice so your work and your life are never interrupted. Need live assistance or want to add quality jobs to your pipeline? Our crew coordinators are on call around the clock. Sign In to Crew Connection, call 303-526-4900, or email info@crewconnection.com.