Where you choose to eat. Where you choose to work. Where you choose to live. Location means everything.
That's why it's one of the first things we ask you when you're searching for a video and post-production provider on Crew Connection. So we must have location filtering pretty locked down, right? Maybe not as much as you'd think. Here's why that's a good thing.
Crews who have satellite offices or are based in small cities will often serve locations outside of the standard 25-mile radius at little or no cost. If our stellar crew in itty bitty Mason, Texas, happens to be the only one available to cover your event in Austin on short notice, Crew Connection gives them the flexibility to choose if they want to charge for travel or not. All you have to do is hop into your Crew Connection messages to work out the details with them before booking the project.
At Crew Connection, we strive to empower our video and post-production providers to make their own business decisions while ensuring that you are matched up with the perfect team for your project—whether it's around the block next month or at each of your international offices next week.
Click here to make sure you're up to speed on everything you should consider before hiring a non-local video and post-production provider.
About Crew Connection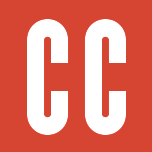 Crew Connection puts a world of video service providers at your fingertips. In just a few clicks you can search, chat with, and book vetted crews local to your shoot—all on your own schedule. Rely on Crew Connection's team of media experts to organize the crews and gear you need for multi-day and multi-location video projects anywhere in the world. Our crew coordinators are on call around the clock if you ever need live assistance. Visit CrewConnection.com, call us at 303-526-4900, or shoot us an email at info@crewconnection.com.