Crew Connection Manager Ashley LaRocque attended the 18th annual Realscreen Summit in Washington, D.C., in early 2017. Here we distilled all the goodness from the people she met and things she learned into one easy-to-digest article just for our readers! Enjoy.
Crew Connection: What was your favorite session or speaker?
Ashley LaRocque: Jay Hunt, the Chief Creative Officer for Channel 4. She was candid, funny, and brought a whole new perspective on how to encourage innovation in the developing world that not only applies to managers in any industry but breaks barriers in the broadcast world. She encouraged an environment of fearless brainstorming where higher-ups exude support to pitch ideas that may fail at first but thrive in the long run. Channel 4 executive development is in the trenches with their developers and it has paid off with a progressive programming lineup that has catapulted Channel 4 to the front of European television.
CC: What was the coolest new technology, tool, and/or production idea you saw?
AR: There was a huge emphasis on mobile technology for shooting broadcast. There were a few keynote speakers in the adventure television industry that shoot solely on mobile phones, particularly the Samsung Galaxy. While that isn't "new" technology, knowing that you can send someone out to remote locations with just a phone and make a show from it—that could really change the future of television and where the footage comes from, as well as how experienced the cam ops really need to be.
Sony also had a table set up with a new 4K and 6K camera demos. That's certainly not "new," but it was one of the few hands-on gear demos.
CC: What surprised you the most during the conference?  
AR: The openness of execs to make connections with producers. In many small sessions, execs of networks like Discovery and Nat Geo encouraged us to contact them directly, stay in touch, and even bug them if necessary! While most of the conference was geared towards independent producers pitching show ideas, the open and encouraging mentality of these VPs and SVPs really gave the delegates a feeling of support. All ideas were strongly welcomed—since those ideas are the future of the industry.
CC: What is the number one thing you'll remember from the conference?
AR: The number of show ideas that flow through these companies. They receive thousands of pitches a day. What I drew from that was how much more beneficial a service like Crew Connection would be for companies. Even though the VPs and SVPs who field pitches don't actually organize video and post-production crews themselves, it gives great insight into how busy they are and how we could take a huge element of logistics off of their plate—or off their production manager's and/or coordinators. 
CC: What advice would you pass on to those who couldn't attend the conference?
AR: Get out there and talk to people. Don't be afraid to go straight to the source—straight to the woman in charge. They are human too and appreciate a good story regardless of your approach.  That doesn't necessarily mean you need to go to conference after conference, but reach out and just ask to be heard.  Most execs respect that directness. Even if you don't have immediate success with your idea, you've at least made a new contact you can reach out to again in the future. Your connections are what you make of them.
CC: What was the most fun thing you did outside of the conference while in D.C.?
AR: Unfortunately, I didn't have much time for sightseeing. The conference was all day and evening. However, I did hit an awesome local sushi spot called Momiji in Chinatown. It was in a basement and definitely didn't look like much, but it had some incredible sushi. On my way out of town, I saw Marine 1 (now I think called Executive 1—the President's helicopter) flying in.
About Crew Connection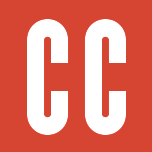 Crew Connection puts a suite of marketing tools at your fingertips. Get your demo reels, stills, gear, awards, and more in front of the biggest clients all over the world—for free. At Crew Connection we pay video and post-production providers within 30 days of receiving your invoice so your work and your life are never interrupted. Need live assistance or want to add quality jobs to your pipeline? Our crew coordinators are on call around the clock. Sign In to Crew Connection, call 303-526-4900, or email info@crewconnection.com.