That first drone flight, that interview with one of your favorite musicians, that rush you get from living out your passion every day—working in video and post-production is fun. Invoicing is not.
Here are some Crew Connection best practices that'll help you get paid easier and faster so you can spend more time reveling in that new-gear smell.
Get familiar with the process
You will be paid within 30 days from the date you upload your invoice to Crew Connection. The later you upload it or the more versions you have to upload, the longer it will take after your shoot is wrapped to get paid.
Consistency is key
Once the estimate you created is approved by your client, it becomes a project. You can then easily base your invoice off of that project. If you base your invoice off of your project every time, we'll likely have fewer questions for you and more time to cut your check.
Need a refresher on creating an estimate? Click here.)
Work smarter
When you're creating your next estimate, notice how we lump together items like transportation, tolls, etc. under the "Travel Expenses" bucket and additional gear rentals, hard drives, etc. under the "Gear" bucket. Feel free to use that same organization technique when it comes to your invoices. After all, we know imitation is the sincerest form of flattery.
Tally it up
Be sure to include your preliminary total, less our finder's fee, and your net on every invoice. Not sure what we take commission on? Get the scoop here.
Hard work always pays off
And in fact, it pays off even faster when you include the additional hours that you worked, like 6 p.m. to 9 p.m.
Provide proof of purchase(s)
Spent some extra cash on the job? Include those lunch, parking, and other receipts as pages of your invoice or as separate "invoices" for the same project.
You're so close!
Uploading your invoice on Crew Connection is the fastest way to get it in front of our crew coordinators and get you paid. It's easy. Promise.
There you have it! Even though we built our online database to make getting paid fast and easy already, these little tips will set you up for success from your very first estimate.
About Crew Connection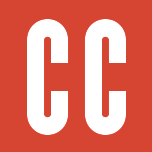 Crew Connection puts a suite of marketing tools at your fingertips. Get your demo reels, stills, gear, awards, and more in front of the biggest clients all over the world—for free. At Crew Connection we pay video and post-production providers within 30 days of receiving your invoice so your work and your life are never interrupted. Need live assistance or want to add quality jobs to your pipeline? Our crew coordinators are on call around the clock. Sign In to Crew Connection, call 303-526-4900, or email info@crewconnection.com.