Crew Connection gives you an avenue to talk shop before you or your client have to commit to anything—which is a great opportunity. But with great opportunity comes great responsibility! Here are a few tips to remember when you're using Crew Connection's messaging system to nail down the details, tweak your cost estimates, and kick off another great project.
Consider Your Audience
Sometimes the convenience of Crew Connection's messaging system makes it easy to forget you're chatting with a potential client. Remember to keep it professional when you're sending messages back and forth. If you need to add a crew coordinator to the conversation to answer any questions, just use the Add A Coordinator button on the left side of your screen.
Quick Turnaround is Key
Because clients are able to contact you directly, it's important to keep your response time quick so you don't miss out on any exciting opportunities. Set up your Crew Connection notifications and you'll know when a client responds to a message or requests an estimate, an estimate is accepted or rejected, or a coordinator starts an estimate for you.
Built For Ease
When it comes to messages, response time and professionalism are important—but what you say is even more important.
We understand that approximating costs is part of the job when you're discussing a new opportunity with a client. However, clients aren't always aware of all of the nuances that go into creating an accurate final estimate. We recommend using the estimates tab of your company profile even when drawing up a rough outline of the cost. Our estimates are set up to automatically calculate Crew Connection's commission so you don't end up over-promising and under-delivering. It's also easier to use an estimate to keep track of gear and services as the project details change.
Like most professional media matchmaking services, Crew Connection collects a commission, or "finder's fee," from our crews. Because our services come at no cost to our (and your) clients, we remain discreet about this fee when speaking directly to clients. We expect our crews to do the same.
Signed, Sealed, Delivered
Our messaging system is a means to an end: coming to an agreement about the details so a project can begin. Simply quoting the project cost in Crew Connection's messaging system is not enough to start a project. You must make an estimate in the estimates tab and it must be accepted by the client before a project can begin.
You will know the client is ready for a formal estimate when the messaging system prompts you to create an estimate. You will also get a notification. If one of our coordinators notices that an estimate request has been sitting unanswered for a while, they'll often jump in to start the estimate and send you a reminder to fill out the details.
Messaging on Crew Connection makes kicking off new projects a breeze. There's no need to wait, you can sign up for free today in just minutes. Read our full tips and tricks series here to improve your productivity and book more jobs.
---
About Crew Connection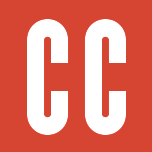 Crew Connection puts a suite of marketing tools at your fingertips. Get your demo reels, stills, gear, awards, and more in front of the biggest clients all over the world—for free. At Crew Connection we pay video and post-production providers within 30 days of receiving your invoice so your work and your life are never interrupted. Need live assistance or want to add quality jobs to your pipeline? Our crew coordinators are on call around the clock. Sign Up on Crew Connection, call 303-526-4900, or email info@crewconnection.com.