Busy? Of course you are. But stressed? You don't have to be. We've been in the video production and live events industry for decades and we know exactly how much you have on your plate. That's why Crew Connection keeps you on the ball with text and email notifications.
Be Less Busy
On the road a lot? Waiting to hear back on messages you've sent out to several crews? Whether you're crewing several shoots a week or running a growing media department, you don't have time to sit around and wait on project updates. Cut through the chaos and never miss another important message or estimate with Crew Connection notifications.
Beat Them to The Draw
Look, you're great and all—but you're not the only client courting a top-notch crew for your next video production or live event. Get your projects off the ground while your competitors are still checking their voicemails by signing up for notifications on Crew Connection.
Pick Your Flavor
You will receive a notification when a crew responds to a message, a crew submits an estimate, an estimate is resubmitted, or a project turns back into an estimate because changes need to be made.
In Crew Connection, you're able to denote whether you'd like to receive text notifications, email notifications, or both. Email notifications will be sent to the email address you used to create your Crew Connection account unless you choose to change it. At this time, we aren't able to send notifications to multiple phone numbers or email addresses.
Here's How:
1. Sign up as a client or log in to your profile on Crew Connection.
2. You'll land on your My Account page. Click on Notifications in the left sidebar under Client Account Details.
3. On your Notifications page, check the boxes next to Email and Text Messages and enter your info where you want to receive notifications. 
4. Click the blue Save button to start receiving Crew Connection notifications!
If you need any help turning on your notifications or just have questions, contact our crew coordinators today.
Not signed up for Crew Connection? What are you waiting for—sign up for free today! Check out our full tips and tricks series here and get back to the creative work you love.
---
About Crew Connection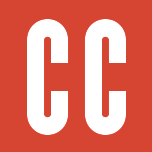 Crew Connection puts a suite of marketing tools at your fingertips. Get your demo reels, stills, gear, awards, and more in front of the biggest clients all over the world—for free. At Crew Connection we pay video and post production providers within 30 days of receiving your invoice so your work and your life are never interrupted. Need live assistance or want to add quality jobs to your pipeline? Our crew coordinators are on call around the clock. Sign Up on Crew Connection, call 303-526-4900, or email info@crewconnection.com.