The skies just got a whole lot friendlier for video crews who want to use drones for business!
Nearly two years ago we started covering the technology, penalties, and ever-changing guidelines surrounding how video crews could use drones for business. Finally, the Federal Aviation Administration (FAA) has released its first definitive guide on drone piloting.
With these new rules now in place, the skies are about to get a whole lot busier. If you're flying a commercial drone under 55 pounds, here's what you need to know to fly high.
[Tweet "Here's what you need to know about the FAA's new #drone guidelines. #video #film"]
1) Here Comes The Sun
According to the new FAA laws, you'll have to stick to flying during daylight hours unless your drone has lights that are visible for up to three miles.
2) Don't Fly Too Close
You might need to fly in the sunlight, but you don't need to fly into the sunlight. Commercial drones shouldn't exceed 400 feet in the air. While it's up there, your drone should remain in your line of sight or in the sight of an observer you're in touch with. And avoid flying over folks who aren't part of your drone shoot unless you have approval.
3) Can't Drive? Can't Fly
Sorry, kiddos. Pilots must be at least 16 years old.
4) You're Up, Maverick 
If you're ready to be considered an aviator, you need to be ready to act like one, too. Pilots must pass an aeronautical test every two years.
5) Know Before You Go
States went ahead and passed rules while they were waiting for the big dogs to make a call. So it's not just FAA laws you need to worry about—get familiar with local guidelines, as well.
Are you a drone operator or know someone who is? Our clients are looking for you! Contact one of our crew coordinators today or create a free profile on Crew Connection and beat your competition to the coolest drone shoots.
---
About Crew Connection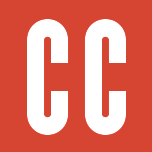 Crew Connection puts a suite of marketing tools at your fingertips. Get your demo reels, stills, gear, awards, and more in front of the biggest clients all over the world—for free. At Crew Connection we pay video and post-production providers within 30 days of receiving your invoice so your work and your life are never interrupted. Need live assistance or want to add quality jobs to your pipeline? Our crew coordinators are on call around the clock. Sign In to Crew Connection, call 303-526-4900, or email info@crewconnection.com.