In the media production industry, most of us wear multiple hats on a daily basis. Often, one of those hats is full of bills that need to be paid. With Crew Connection, that doesn't necessarily have to take a big portion of your day.
At the bottom of every estimate, we include an optional Purchase Order Number field that you can fill out before hitting the Accept button. This ensures that the correct PO number is attached to the project all the way from inception to invoicing.
We made the PO number field optional because we understand that every project is unique. That's also why we also added the ability to send the estimate to your accounting department before accepting it on CrewCloud. Just use the Open as PDF link at the bottom left of the estimate to download a PDF of the estimate to share as needed.
If you don't have a PO number and you're ready to get your project started, go ahead and accept the estimate. You can reach out to us at absolutely any time to update your invoice with the right PO number—even after we've already sent you the invoice! There is no limit to the type or number of characters you can use in your PO number.
If you have any questions about using PO numbers on Crew Connection or need to get in touch with a crew coordinator about an invoice, shoot us an email or call 303-526-4900 at any time.
Streamline your payment process, eliminate paperwork, and take back your day with Crew Connection. Sign up for free to give it a try today!
About Crew Connection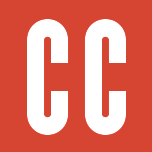 Crew Connection puts a world of video service providers at your fingertips. In just a few clicks you can search, chat with, and book vetted crews local to your shoot—all on your own schedule. Rely on Crew Connection's team of media experts to organize the crews and gear you need for multi-day and multi-location video projects anywhere in the world. Our crew coordinators are on call around the clock if you ever need live assistance. Visit CrewConnection.com, call us at 303-526-4900, or shoot us an email at info@crewconnection.com.