Have you been itching to hire a video crew with a drone operator to capture epic aerial shots but are uneasy about the likelihood of breaking a few laws along the way? Well, it's finally a whole lot easier to stay within the law. With the FAA's Part 107 guidelines newly in effect, video crews will be lining up to take their tests and become certified to fly small unmanned aircraft (UA) for commercial purposes.
What do the new rules mean for clients who want to hire a video crew for aerial shots?
More affordability. Not long ago, epic aerial shots required an extra-long jib or a manned helicopter, both of which put them well out of reach for the average production's budget. Now all you need is a skilled drone operator who is willing to put their camera gear a couple of hundred feet in the air.
Less hassle. Just as the rise of UAs made aerial shots more affordable, the Federal Aviation Administration's (FAA) strict rules on commercial operation kept them frustratingly out of reach. As the regulations relax, productions can skip the strict permitting processes, further opening the door to easy aerial photography.
Better quality operators. As regulations get easier, competition among video crews will get stiffer. That means drone operators will get better at their craft and you'll start to see a lot more highly-skilled operators. So along with more affordability and less hassle, you're going to get higher-quality images.
Better quality equipment. Aircraft technology continues to improve right alongside the increased demand for aerial images. As the equipment gets better and drone operators become more skilled, they'll be more and more comfortable putting their 4K cameras into the air, rather than stopping at a GoPro or DSLR.
Easier/quicker to find crews. All of the above add up to a new normal in the video production industry. Production companies all over the world will offer aerial footage as a regular service. That means you won't have to dig as deep into your contacts or your pockets to find crews who can provide all the coverage you want.
 How can I hire a video crew with a drone operator?
It's as easy as a few clicks on our custom international database of video production people and services.
When you create a profile, you can search video crews local to your next shoot location. Narrow your results by gear and services, such as drone crews. From there, contact crews via CrewCloud's secure messaging system, compare cost estimates, and keep track of invoices without ever leaving your personal account! No matter how big the crew, complicated the gear, or far-flung the locale—Crew Connection has what you need in just a few clicks.
Questions about Crew Connection or looking to get hooked up with a drone crew ASAP? Our crew coordinators are on call around the clock if you ever need live assistance. Visit CrewConnection.com, call us at 303-526-4900, or shoot us an email at info@crewconnection.com.
---
About Crew Connection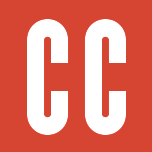 Crew Connection puts a world of video service providers at your fingertips. In just a few clicks you can search, chat with, and book vetted crews local to your shoot—all on your own schedule. Rely on Crew Connection's team of media experts to organize the crews and gear you need for multi-day and multi-location video projects anywhere in the world.