Just like most companies, Crew Connection requires its independent contractors to carry insurance. We don't do it because we just love paperwork; we do it because it helps our clients and freelance media professionals pull off the best projects possible.
Uploading your proof of insurance to Crew Connection not only protects you, your crew, and your project—it makes you more desirable to clients. 
Protection for You and Your Project
More and more often, clients come to us looking for media professionals who have both general liability and worker's compensation insurance. When a freelance media professional on set doesn't have coverage, it puts everyone involved at risk of costly audits and potential lawsuits. When you're tied up in a legal battle or struggling to pay fines, it's really hard to pull off a flawless shoot. Requiring certificates of insurance doesn't only protect us, it protects our clients and crews, too. 
The Independent Contractor Agreement that you accept when you sign up for Crew Connection states that contractors must carry "Commercial General Liability Insurance (including, but not limited to, premises-operations, broad form property damage, products/completed operations, contractual liability, independent Suppliers, personal injury)" and "Workers' Compensation insurance as required by Statute, and Employer's Liability insurance."
If you don't think you're required to carry worker's compensation insurance, give us a call anytime at 303-526-4900 or contact us to talk through the details. If you choose not to upload any proof of worker's compensation, clients won't be able to contact you on Crew Connection without first going through a coordinator.
Making Yourself More Marketable
Every day, clients use Crew Connection's filters to search for media professionals who carry the general liability and workers' compensation insurance they require. Don't let your competitors beat you to the booking just because of insurance coverage.
Luckily for you, Crew Connection makes proving your insurance coverage easy. All you have to do is upload your paperwork to the Professional Documents section of your company profile. Now your coverage will show up under Insurance Type in the Our History section of your company profile. Keep reading for step-by-step instructions on uploading your insurance documents on Crew Connection.
Please note that we aren't able to book Crew Connection crews who have expired insurance. In order to prevent missing out on any projects, please remember to update your certificates of insurance on Crew Connection before they expire.
Not signed up for Crew Connection yet? What are you waiting for—it's easy! Looking for more tips and trips for getting more bookings on Crew Connection? Check out our full advice series here.
---
About Crew Connection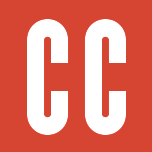 Crew Connection puts a suite of marketing tools at your fingertips. Get your demo reels, stills, gear, awards, and more in front of the biggest clients all over the world—for free. At Crew Connection we pay video and post-production providers within 30 days of receiving your invoice so your work and your life are never interrupted. Need live assistance or want to add quality jobs to your pipeline? Our crew coordinators are on call around the clock. Sign Up on Crew Connection, call 303-526-4900, or email info@crewconnection.com.