Next time you use Crew Connection to search for the perfect media professionals for your project, pay special attention to the results that show up. For our most popular locations, you'll notice that the top several results have a yellow banner in the top left corner that says "featured." These are some of our best crews.
Featured Crews
While each and every media professional on Crew Connection has been vetted and meets our high standard of quality, our featured crews have proven themselves as leaders in their industry. Crews with this designation have a long work history with Crew Connection, get consistently great feedback, and have hit a number of other benchmarks. Featured status can't be bought. Our featured crews have proven that they can handle themselves professionally and we're so confident in them that we've given them our stamp of approval!
So next time you're using Crew Connection to find a makeup artist in Mumbai, a DP in Denver, or a drone operator in Dublin; book a featured crew and make your job easier.
Know a busy media manager who needs to book shoots with efficiency and speed? Tell them to sign up for Crew Connection today and check out our series of tips and tricks for clients!  
---
About Crew Connection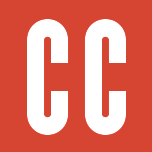 Crew Connection puts a world of video service providers at your fingertips. In just a few clicks you can search, chat with, and book vetted crews local to your shoot—all on your own schedule. Rely on Crew Connection's team of media experts to organize the crews and gear you need for multi-day and multi-location video projects anywhere in the world. Our crew coordinators are on call around the clock if you ever need live assistance. Visit CrewConnection.com, call us at 303-526-4900, or shoot us an email at info@crewconnection.com.