Want to rise to the top when clients search for video production services on Crew Connection? It's all about location.
When you include your Local Locations on your Crew Connection company profile you increase your chances of getting discovered by clients looking to book shoots in your area.
Here are a few important things you should know about using your Local Locations to increase your bookings on Crew Connection.
Local Means Local
Only include locations that you are willing to serve without charging for mileage, per diems or any additional expenses related to travel. Every Local Location you list on Crew Connection will include a radius of 25 miles around it that will be considered local. You won't be able to bill for travel expenses when shooting in that 25 mile radius unless expressly agreed by the client.
You might be willing to shoot anywhere in Texas, but will you travel anywhere in the state without billing for travel expenses? If not, list the specific cities in Texas where you will.
Precision Counts
Write out your Local Locations as City, State; City, Province; or City, Country. CrewCloud won't display company profiles that list broad areas like "North America," "Florida," or "France." You might think you're doing yourself a favor by broadening your service area, but really you're hiding yourself from clients who are looking for you.
Remember that clients will typically search for crews in major cities, so list the ones you will serve locally.
The Truth Matters
If you only serve a few local locations and prefer to stick to those, then don't fill in all 6 Local Locations fields. Being truthful about your Local Locations doesn't only affect how often you show up in search results—it can affect if clients choose to work with you in the future.
Clients who assume that you're near Denver because it's listed as one of your Local Location won't be happy if you show up hours late because you encountered traffic on your 60-mile drive-in. What's worse is that you can't bill for those travel expenses without ending up with a pissed-off client who doesn't want to pay for your mislabeled locations.
Use Your Resources
If you want to emphasize areas that you're willing to serve with travel expenses, utilize the About Us section of your company profile. Learn more about improving the content of your About Us section in this article.
Here's How:
1. Sign up as a crew or log in to your company profile on Crew Connection.
2. You'll land on your My Account page. Click on Company Details in the left sidebar under Crew Profile.
3. In the Local Locations section, you can enter up to 6 locations that you will serve without charging travel expenses. Any projects within a 25 mile of your Local Locations will be considered local and will not incur charges unless otherwise agreed to by the client. The preferred format is City, State (e.g. Los Angeles, CA); City, Province (e.g. Vancouver, BC); or City, Country (e.g. Tokyo, Japan).
4. Save and click View Profile to see your updates!
Want more tips and trips for getting more bookings on Crew Connection? Check out the full series here.
---
About Crew Connection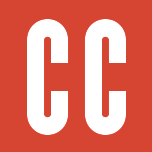 Crew Connection puts a suite of marketing tools at your fingertips. Get your demo reels, stills, gear, awards, and more in front of the biggest clients all over the world—for free. At Crew Connection we pay video and post production providers within 30 days of receiving your invoice so your work and your life are never interrupted. Need live assistance or want to add quality jobs to your pipeline? Our crew coordinators are on call around the clock. Sign Up on Crew Connection, call 303-526-4900, or email info@crewconnection.com.