If you're in the video production industry, there is only one place you want to be when spring hits: Vegas! No, not just for the debauchery, but for the unveiling of ground-breaking gear that revolutionizes the way we do business. Spring means NAB.
But, what really stood out at the 2018 NAB Show?
Every year we want to stay on top of the latest gadgets and upgrades that make our shoots more efficient and our footage stunning. While everything revealed at the NAB Show is pretty exciting, the product that caught my attention this year was the Redrock Mirco Digiboom. Not only is the Digiboom hard to say without smiling, but it is also all too easy to envision its practical use and how it serves to improve production quality.
Sure, Sony showcased their new FS5 II with color science technology, and Blackmagic has a nifty pocket camera, but the Digiboom is the real game-changer for everyday content. While at first glance it simply looks like a fancy boom pole, it's actually a multi-purposed camera rig that merges jib, drone, and Steadicam technology into one pint-sized, easy to maneuver, handheld piece of magic.
Probably the most exciting aspect of the Digiboom is its ability to capture innovative 4k angles we've never seen before. Its flexible rig, 11 feet of extension, and smooth stabilization allow the camera to move around and underneath objects. This all makes for spontaneous creativity, fast-paced action shots, and more engaging interviews.
While other gear may have been equally mind-blowing at this year's NAB Show, a product like the Digiboom has a real practical impact on our crews. Imagine the production value you can easily add to your corporate videos, commercials, and live events – with much less hassle and smaller cost. I must say, this new product is a bet that will pay off in happier clients and bigger profits.
Designed for the master camera operator, Digiboom is an essential tool to help our camera crews stand out among competitors and produce the best product possible. Luckily, what happens in Vegas isn't staying in Vegas this time. You can pre-order your very own Digiboom now on the Redrock Micro website for a mere $500. Jackpot!
About Crew Connection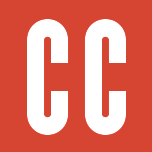 Crew Connection puts a suite of marketing tools at your fingertips. Get your demo reels, stills, gear, awards, and more in front of the biggest clients all over the world—for free. At Crew Connection we pay video and post-production providers within 30 days of receiving your invoice so your work and your life are never interrupted. Need live assistance or want to add quality jobs to your pipeline? Our crew coordinators are on call around the clock. Sign in to Crew Connection, call 303-526-4900, or email info@crewconnection.com.