When it comes to interactive marketing videos, the future is here.
Images we once only saw in movies are now coming to life through our phones, headsets, and tablets. Companies are no longer showing consumers who they are – they are engaging them by altering reality. And, if you aren't incorporating motion graphics, augmented reality, or virtual reality into your marketing videos then you are missing the mark on how to engage with your modern customers.
I recently had the pleasure of meeting Josh Crist at a Crew Connection sponsored Colorado American Marketing Association event in Denver. Josh is a Video Growth Hacker with V3 Media, a Colorado-based video marketing agency. With experience in helping clients impact their audiences and get better video ROI, he was just the guy I wanted to talk to about the future of video marketing and how our clients can stay relevant in this fast-changing technical world. Josh had a few very helpful insights about the future of video marketing and beyond:
1. Trends in Technology and Video Marketing
According to Josh, the trends businesses need to focus on for the best video ROI are more interactive. "Trends that are starting to really come into their own are interactive videos, 360° videos, and augmented reality, with virtual reality soon to follow."
These terms may seem futuristic and intimidating, but they are more accessible than you think. Your favorite companies are using these technologies daily. Snapchat filters are a great example of AR being used every day – how many doe-eyed-deer filtered photos have you seen in the past month? Just take a look at Tinder. It's all the rage.
2. Virtual Reality is the Future
When I think of VR it catapults me back to the early '90s and I'm suddenly watching Demolition Man thinking I wouldn't live long enough to see VR become an accessible technology. But, now, here we are in the future and businesses recognize they "can create a completely immersive experience for viewers [with] applications [far] beyond just traditional marketing" such as internal video training, education, and experience design. Virtual reality is revolutionizing the branding experience. It "allows you to bake the marketing into the product (or experience) by doing cool and crazy/exciting things as a brand that delights your customers."
A company that isn't sitting on the sidelines, waiting for VR to become an easy, everyday marketing tool is Toyota. They are using VR to teach teens how to drive. After being stuck behind a student driver in traffic last week, I can all too easily see the benefit of a program like this.
3. The Best Way to Engage Your Customers Today
Josh doesn't pull any punches when it comes to video marketing. In this world, if you aren't ahead of the curve, you aren't even in the race. An area he sees a lot of growth in and one companies should be jumping on now is augmented reality. He says, "AR keeps growing and seems to be a really strong way brand can create content that delights their customers. AR is expected to grow to $117.4 billion by 2022 and more and more applications for its technology keep showing up."
A ridiculously awesome and practical way I've seen AR used is by the company Jura. They have an app that allows customers to virtually try on watches and compare before they buy. Why doesn't every accessory brand have this? Pretty soon, Millennial consumers are going to expect all their favorite brands to provide them with an AR experience. Will yours be one of them?
4. Wow Them With Motion Graphics
We are living in a world that now blends reality and computer-generated images everywhere we turn. Your basic corporate video with the khaki-wearing spokeswoman isn't going to engage the fresh talent you want to bring on board. If VR and AR are outside the scope of your budget and need, what else can you do to stand out?
Josh says it's all about the graphics, "adding more visual elements to [your video] through graphics and overlays is a way to up the user experience. It also makes the video feel more interactive and engaging by supporting what the speaker is saying through different mediums within the video."
Post-production is a key element to a great trending video. If you need to go with a simple video approach then let a talented motion graphics designer bling out your project with stylistic lower thirds, moving charts, and fresh overlays to set you apart from the competition.
Don't know any master graphics artists? That's okay. We do. We have a massive amount of talented post-production professionals in our database that can take your video to the next level.
About Crew Connection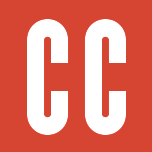 Crew Connection puts a suite of marketing tools at your fingertips. Get your demo reels, stills, gear, awards, and more in front of the biggest clients all over the world—for free. At Crew Connection we pay video and post-production providers within 30 days of receiving your invoice so your work and your life are never interrupted. Need live assistance or want to add quality jobs to your pipeline? Our crew coordinators are on call around the clock. Sign in to Crew Connection, call 303-526-4900, or email info@crewconnection.com.