Remember that time you set up your Crew Connection notifications? (Oh, you haven't yet? Learn how here!) Here's where they really come in handy: knowing the second a crew completes an estimate that you expertly requested for your project.
When a crew submits an estimate for you to review, you'll receive a notification according to your settings. To view it, log into your Crew Connection profile and find the estimate in the Under Review section of your Estimates tab.
Take your time reviewing the estimate carefully! Look over each line item's description, quantity, and price as well as details like location and date.
If you're ready to approve the estimate, simply use the Accept button near the bottom of the page. Even after you approve an estimate, don't hesitate to reach out to the crew to make sure everyone's on the same page. If you need any changes made up to the day of the project, let your crew know and they will be able to do so via their company profile in Crew Connection. You'll receive a notification once they've submitted an updated estimate for you to review.
If you haven't entered your billing information yet at this point, you'll be routed to the billing page upon accepting an estimate. After putting in your info, you'll be taken back to the estimate to accept it. If you choose to become a corporate client, your journey will stop at the billing information section and a coordinator will review your profile. If you have any questions about becoming a corporate client, don't hesitate to contact one of our coordinators via our website or at 303-526-4900. 
If your invoicing system requires that a PO number be associated with your estimate, enter that just above the Accept button. You can always send that PO number to your crew coordinator in the future if you don't know it at the time of accepting the estimate.
More often than not, estimates need a little editing before they're ready to go. Now is when you would use the Reject button. A popup will require you to enter the reason for rejecting the estimate. Take this opportunity to detail the change(s) you need—whether it's a cost adjustment, a gear swap, or simply that the project has been canceled. This information will be sent to the crew so that their revised estimate will be more on par with what you're looking for. You'll get a notification when the crew submits a new estimate.
Don't hesitate to hit that Reject button if you really do need changes to your estimate! Our crews don't mind updating estimates or negotiating costs. They understand that you've got a budget to meet and they want the project to work out just as much as you do.
It's important to keep your communication as well as your final approved estimate in Crew Connection so that when invoicing rolls around there isn't any room for disagreement. If you need any guidance or help with a dispute, easily pull in a coordinator at any time using Crew Connection's chatbox, our website, or via phone at 303-526-4900.
---
About Crew Connection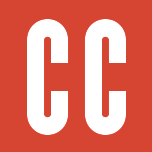 Crew Connection puts a suite of marketing tools at your fingertips. Get your demo reels, stills, gear, awards, and more in front of the biggest clients all over the world—for free. At Crew Connection we pay video and post-production providers within 30 days of receiving your invoice so your work and your life are never interrupted. Need live assistance or want to add quality jobs to your pipeline? Our crew coordinators are on call around the clock. Sign In to Crew Connection, call 303-526-4900, or email info@crewconnection.com.