The only constant in the video production industry is change. Even a finalized project isn't really final until it's over. Crew Connection's smart estimate system is built to handle whatever changes your client can throw at you—from inception through call time. 
Once a client accepts your estimate, it will be converted into a project that can be viewed in your Projects tab in Crew Connection. Once an estimate becomes a project, be sure to touch base with your client and whoever else is involved to make sure you're all on the same page.
If—or should we say when—changes are needed, it's easy to edit your estimate in Crew Connection up to the day the project starts.
After messaging back and forth with your client on Crew Connection, it might become clear that the cool angle they want to capture requires a drone operator or you need to add a video editor to your crew for post-production changes. All you have to do is open the project in your Projects tab, scroll to the bottom of the page, and click the Change to Estimate button. This will convert your project back into an estimate and you can start editing right there on the page!
After you've added gear, changed the date, adjusted the cost, or made whatever additional changes your client requested; use the Submit button to send your client a notification that the estimate is ready for them to check out! For a refresher on how to create or edit an estimate, check out our tutorial here.
If your client contacts you outside of Crew Connection to make changes, pull them back into the system by making their requested edits directly to the Crew Connection estimate. When a client accepts your estimate, they are legally bound to pay for the line items included in your estimate, which eliminates any confusion over what services your client will receive or what your net income will be.
Please remember that changes to your Crew Connection estimate can only be made up to the day the project starts. If you can't avoid a last-minute change on set, it's in your best interest to loop in a Crew Connection coordinator as quickly as possible. On the off chance that the on-set producer requests change that the person who's paying the bills hasn't approved, we can back you up and help you handle the situation.
---
About Crew Connection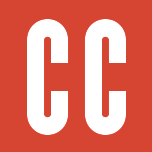 Crew Connection puts a suite of marketing tools at your fingertips. Get your demo reels, stills, gear, awards, and more in front of the biggest clients all over the world—for free. At Crew Connection we pay video and post-production providers within 30 days of receiving your invoice so your work and your life are never interrupted. Need live assistance or want to add quality jobs to your pipeline? Our crew coordinators are on call around the clock. Sign in to Crew Connection, call 303-526-4900, or email info@crewconnection.com.