Crew Connection is a custom software solution to an age-old issue—sourcing media pros in unfamiliar areas. And in case you haven't heard, we've got international crews! Our database is stocked with freelance media pros from around the globe. The best part? Our in-house video industry veterans have vetted each and every one by hand.
Know what you need but aren't sure where to start? Find and book a vetted media professional from Denver to New Delhi in minutes with Crew Connection. If you're not quite sure what you need or if we have it, contact one of our crew coordinators to get matched up with the perfect drone operator in Stockholm or a video editor in St. Thomas.
When you create a profile on Crew Connection, you can search video crews local to your next shoot location; narrow search results by services, camera type, and insurance; contact crews; send messages; review estimates; manage your projects, and track your invoices without ever leaving your personal account. No matter how big the crew, complicated the gear, or far-flung the locale—Crew Connection has what you need.
If you ever need assistance, our crew coordinators are always available via our website or over the phone at 303-526-4900 to offer advice and help you book your next freelance video production.
Wherever you need a video crew, Crew Connection is there.
---
About Crew Connection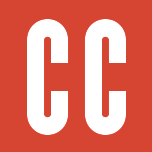 Crew Connection puts a suite of marketing tools at your fingertips. Get your demo reels, stills, gear, awards, and more in front of the biggest clients all over the world—for free. At Crew Connection we pay video and post-production providers within 30 days of receiving your invoice so your work and your life are never interrupted. Need live assistance or want to add quality jobs to your pipeline? Our crew coordinators are on call around the clock. Sign Up on Crew Connection, call 303-526-4900, or email info@crewconnection.com.