When you're trying to produce frequent, disposable video content, there's something really appealing about trusting the people who gave you the vision and the execution for the project wrapped up with a neat little bow. If that same ad agency also happens to provide the most affordable bid, well that seals the deal, right? Wrong. (Sometimes.) It turns out that ad agencies have been illegally outbidding and undermining freelance video production providers. It's bad enough that the Justice Department is investigating.
How is this happening?
Creative departments don't want to break the budget when they're looking for fast, frequent content with a short shelf life. As clients begin to expect more video for less cost, agencies respond by creating in-house video firms. Such firms become competitors for editors, pieces and parts crews, production houses, post-production houses, and more. It can provide a one-stop-shop for clients and gives the agency access to a bigger piece of the revenue pie. So far, so good, right?
Sure…if it's done fairly. The shady part is that some agencies use their unique position with clients to steer business toward themselves and away from independent video providers. They do this by telling independent crews the range they should bid in, underbidding them, and then making it look like their in-house firm won the contract fairly. The bids provide a paper trail to make it all look legitimate when in reality, the process was heavily (and illegally) influenced. Not looking so good anymore.
 Okay, what can I do about it?
1. Take the process into your own hands.
After your agency comes up with a stellar vision, get your own bids for the project. This cuts them out of the communication and ensures you get accurate, uninfluenced bids from all parties.
2. Make sure you find quality freelance video production providers.
This can feel like a big job to fit into your schedule, which is why even the sharpest clients fall prey to savvy agencies. That's where Crew Connection hooks you up. We make the whole thing easy peasy by providing the best crews at the best rates—whether you're shooting interviews at each of your international locations next week or need à la carte services for your next series today.
If you're not sure if we are (or anyone else is) a good fit, here are five questions to ask about a crewing service to determine if they're worth their weight in salt.
3. Hire the best fit.
If you've sought your own bids from the best crews and production teams and you still feel the agency is the best fit for the job, by all means, hire them.
Bottom line:
Yes, some ad agencies are playing sheep just as they devour your budget and produce low quality work. But you don't have to play the game. Be a savvy consumer and skip the con.
About Crew Connection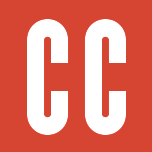 Crew Connection puts a world of video service providers at your fingertips. In just a few clicks you can search, chat with, and book vetted crews local to your shoot—all on your own schedule. Rely on Crew Connection's team of media experts to organize the crews and gear you need for multi-day and multi-location video projects anywhere in the world. Our crew coordinators are on call around the clock if you ever need live assistance. Visit CrewConnection.com, call us at 303-526-4900, or shoot us an email at info@crewconnection.com.