Kurt Vonnegut may not have been talking about the Video Production Industry when he wrote, "In this world, you get what you pay for," but it certainly applies.
In an effort to keep costs down, clients often cut corners when negotiating their budgets. "Why do we need a camera guy, an audio tech, and a grip? Can't one person do all 3 jobs?" Not if you want the best quality product, an efficient shoot, and a video you can be proud of.
To save you time, stress, and money, there are a few key areas you never want to skimp on when planning a shoot.
Sound
Never skimp on the sound. Never.  A great audio tech is worth every penny.  The general consensus is: people are unforgiving when it comes to audio issues. An audience can sit through a video with less than appealing visuals, but the bad sound makes them turn it off immediately!
Fuzzy dialogue, mic squeaks, and bursts of loud music make for a completely unpleasant viewing experience. Worse yet, these kinds of mistakes read as an amateur. Speaking from personal experience, there's nothing quite as embarrassing as a squeal coming from a speaker during a live event. Well, except watching your project with an audience and realizing you didn't balance your levels. That's pretty embarrassing too.
Great onset audio, sound editing, and music add depth and quality to a project which really ups the appeal and professionalism. You'll walk away looking like the boss you are.
Experienced Crew
It's true, you probably can get your neighbor's best friend's son to make a video on his iPhone for less than a tenured crew. But, nothing compares to having a team with years of technical knowledge, proven client relationships, industry & troubleshooting experience. A solid crew can save you money on reshoots by getting it right the FIRST time. They are usually better with time management and anticipating problems that can eliminate overtime and other expenses.
Budget Padding
Speaking of OT, clients often forget to plan for long days. You never know what can happen on set. Anything from traffic jams to a sudden burst of rain can cause a delay and send a shoot into overtime. Like our Crew Connection veteran, Ashley says, "Be prepared. You can't always plan for every bump in the road, so have some padding in your budget."
That extra padding often applies to unforeseen travel expenses too. A crew should never have to pay for parking, tolls, or hotel accommodations for your shoot. Depending on your project you may even need to fly in a DP or rent a car. When creating your budget, be prepared to see some mileage, airline tickets, parking fees, and other travel expenses on the final invoice.
Food
This may seem like a minor detail, but it's a big issue for a crew that's lugging around heavy equipment and making quick decisions all day. To be on point, they need to eat. Don't be cheap! Pizza isn't going to supply your crew with the fuel they need to excel. For best results, plan for meals… and good meals at that.
Getting what you pay for doesn't always mean spending more, it means spending smart. Proper expectations and a realistic budget are key to getting the most bang for your buck!
About Crew Connection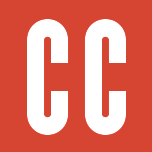 Crew Connection puts a suite of marketing tools at your fingertips. Get your demo reels, stills, gear, awards, and more in front of the biggest clients all over the world—for free. At Crew Connection we pay video and post-production providers within 30 days of receiving your invoice so your work and your life are never interrupted. Need live assistance or want to add quality jobs to your pipeline? Our crew coordinators are on call around the clock. Sign in to Crew Connection, call 303-526-4900, or email info@crewconnection.com.