At Crew Connection, we only work with the best of the best. If they're on our database, it's because they get the job done. Amir Valinia at AV1 Productions is no exception. Our team loves working with him because he accommodates every shoot size and truly goes above and beyond for our clients.
We talked with Valinia to find out more. Here's what we learned:
Crew Connection: What's your story?
Before knowing where he wanted to land, Valinia was an engineering major in college. One radio/TV class changed his course completely and he graduated with a BA in communications. Valinia said, "Best move I ever made!"
CC: What sets you apart?
Valinia feels very lucky to be able to be one of the few who truly does what he loves for a living. He even goes so far as to say that it doesn't feel like work to him. Being able to work at a different location and on different types of productions each feels like being on vacation. The variety and constantly having a new "office" (which may end up being a beach!) and new people, cultures, and projects to work on keeps it interesting.
Valinia has worn many different hats on many different projects and understands each production department better for it. He uses that knowledge to provide better service and easier solutions for their production needs.
CC: What gear do you use most often?
The Sony A7SII! Its size and portability, along with the fact that it shoots beautifully in low light make it a top pick. Valinia had one shoot by a lake after the sun had already gone down. Even though they could only see black with their eyes, the camera captured an image that looked like dusk.
The bottom line
With services offered from Dallas to San Antonio, Valinia is a phenomenal Texas production resource we are always booking confidently.
About AV1 Productions:
Director Amir Valinia is passionate about the creation of purposeful and transformational film and video. As the President of AVl Productions, he has steadily worked as a Director in the entertainment industry on various commercials, TV shows, music videos, and feature films.
About Crew Connection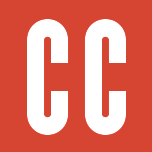 Crew Connection puts a suite of marketing tools at your fingertips. Get your demo reels, stills, gear, awards, and more in front of the biggest clients all over the world—for free. At Crew Connection we pay video and post-production providers within 30 days of receiving your invoice so your work and your life are never interrupted. Need live assistance or want to add quality jobs to your pipeline? Our crew coordinators are on call around the clock. Sign in to Crew Connection, call 303-526-4900, or email info@crewconnection.com.