Work samples are the number one thing our clients look for when booking a crew. In fact, even a featured crew on Crew Connection without a demo reel is less likely to get booked than a non-featured crew who has one.
As a media professional, you've probably already got all the content you need. Here's how to put it together to book more projects and beat your competition with a demo reel.
Keep it Short
Your demo reel is like your resume. Use it to show off your highest quality work in the shortest amount of time possible.
While there is no time limit on Crew Connection for your demo reel, 30 seconds seems to be the sweet spot to show off your skills without boring clients. If you're in visual video production, you should include clips of powerful interviews, exciting TV moments, B-roll, and whatever else shows off what you do best.
Think Outside the Box
Crew Connection isn't just for video crews. Still photographers, audio techs, editors, makeup artists, and all kinds of media professionals are welcome! Interview happy clients, capture amazing makeup transformations in action, or go on camera to walk viewers through your photography process.
Upload It
Once you've got a beautiful demo reel created, it's time to upload it to Vimeo or YouTube. From there, it's super easy to add your video right onto your Crew Connection company profile. Please note that multiple demo reels and playlists do not currently work on Crew Connection.
Here's How:
1. Sign up as a crew or log in to your company profile on Crew Connection.
2. You'll land on your My Account page. Click on Company Details in the left sidebar under Crew Profile.

3. On your Company Details page, you'll see a Demo Link section. You can paste the link to your demo reel from Vimeo or YouTube here. Multiple demo reels and playlists do not currently work on Crew Connection. 
6. Scroll down to the bottom of the page and click Save. Then use the View Profile button on the upper left corner of the sidebar to view your updated company profile!

Still have questions? Contact one of our crew coordinators today.
Know a media professional who could benefit from Crew Connection's matchmaking services? What are you waiting for—tell them to sign up!  
---
About Crew Connection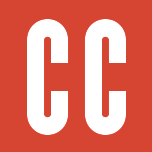 Crew Connection puts a suite of marketing tools at your fingertips. Get your demo reels, stills, gear, awards, and more in front of the biggest clients all over the world—for free. At Crew Connection we pay video and post production providers within 30 days of receiving your invoice so your work and your life are never interrupted. Need live assistance or want to add quality jobs to your pipeline? Our crew coordinators are on call around the clock. Sign Up on Crew Connection, call 303-526-4900, or email info@crewconnection.com.