Your voicemail light is blinking, your desk is filling up with paperwork, and emails are coming in faster than you can type your replies. At least you've got that exciting video shoot to look forward to next week. That is, if you can cut through your company's red tape in time to hire a camera crew.
While we can't answer your memos for you, we can eliminate red tape and increase your efficiency when it comes to booking media professionals for your next project.
Crew Connection has the world's largest database of vetted video crews, audio techs, drone operators, makeup artists and still photographers. And the best part is that you don't have to see all of them—just the ones you need, when you need them. It's as simple as using our smart filters. Here's how:
1. To use Crew Connection's smart filters, start by signing up as a client or logging in to your client profile on Crew Connection.
2. Type in the city where you need a crew.
3. Click on the buttons below the search bar to narrow your search by services, camera type, and insurance type. You'll see the live filtering take place right there on the page as you narrow down the search results.
4. Find and book the crew you need in minutes. Red tape not included. 
Questions? Contact a Crew Connection coordinator today.
Know a busy media manager who needs to book shoots with efficiency and speed? What are you waiting for—tell them to sign up for Crew Connection today!
---
About Crew Connection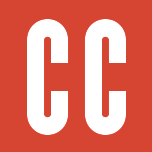 Crew Connection puts a suite of marketing tools at your fingertips. Get your demo reels, stills, gear, awards, and more in front of the biggest clients all over the world—for free. At Crew Connection we pay video and post production providers within 30 days of receiving your invoice so your work and your life are never interrupted. Need live assistance or want to add quality jobs to your pipeline? Our crew coordinators are on call around the clock. Sign Up on Crew Connection, call 303-526-4900, or email info@crewconnection.com.