You work in a visual industry, so shouldn't you have a portfolio that reflects that fact?

Your company profile on Crew Connection is like your very own low-maintenance website. Adding imagery is one of the biggest changes you can make to increase traffic and transactions on that "website."
Here are some tips and tricks to get more bookings simply by adding images to your Crew Connection company profile.
Add Your Best Stills
You do great work and have flawless attention to detail, right? Prove it! Add some stills to your company profile that show off your editing studio, your newest gear, and some of your best work.
Quality stills can be especially impactful for hair and makeup artists, wedding/event videographers, and still photographers—all of whom are welcome to join Crew Connection.
Dazzle 'Em with Your Profile Photo
We live in an increasingly digital world; yet we still want to connect on a personal level. That's why a profile picture can really set you apart from your pack of competitors.
If you're an independent operator, upload a clear and approachable photo of yourself. For larger companies, use a crisp logo to add a professional touch to your profile.
Make Your Search Result Background Image Shine
Since clients won't be able to see your stills or your profile photo until they click on your company's profile, your search result background image is your best chance to catch their attention.
Think of this image as big ole free ad on Crew Connection's vast database of vetted crews. Choose a clear, strong photo that exemplifies the kind of work your company is best at. Keep it professional and choose a photo other than your profile photo to maximize the exposure of your best images.
Here's how to do it:
1. Sign up as a crew or log in to your company profile on Crew Connection.
2. You'll land on your My Account page. Click on Company Details in the left sidebar under Crew Profile.

3. On your Company Details page, you'll see a Portfolio Images section. You can upload up to 10 images that are 2MB each. Your images should be in .jpg, .gif, or .png format; at least 200 pixels high; and square.

4. After you scroll down and click Save, you'll see the pictures you just uploaded in the Upload Images section. You'll be able to delete as well as choose one to be your search result background image.

5. Scroll to the bottom of the page to find the Profile Photo section. Here you can upload an image in .jpg, .gif, or .png format that is up to 2MB and square.

6. Save your updates and use the View Profile button on the upper left corner of the sidebar to view your updated company profile!

It's that simple. If you still need help making these improvements to your company profile, contact one of our crew coordinators today.
Know a media professional who could benefit from Crew Connection's matchmaking services? What are you waiting for—tell them to sign up!
---
About Crew Connection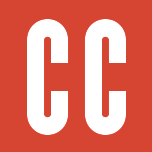 Crew Connection puts a suite of marketing tools at your fingertips. Get your demo reels, stills, gear, awards, and more in front of the biggest clients all over the world—for free. At Crew Connection we pay video and post production providers within 30 days of receiving your invoice so your work and your life are never interrupted. Need live assistance or want to add quality jobs to your pipeline? Our crew coordinators are on call around the clock. Sign Up on Crew Connection, call 303-526-4900, or email info@crewconnection.com.