When you're managing a media department, people expect you to be everywhere at once. In addition to keeping up with the newest gear; you have to make important decisions in the marketing, finance, and crewing departments, too. On those long nights when you're crunching the numbers to see if you'll ever be able to hire a little extra help to get it all done, rely on your virtual (and free!) assistant—Crew Connection.
Crew Connection provides several workflow management solutions (did I mention they're free?) in one, including the following: 
An always-on crewing coordinator
How much time would you free up if you could skip fruitless Google searches and find video service providers in just a few clicks? Time is money and Crew Connection saves you both by providing the world's largest database of high-quality crews. Search crews by services, gear, and location. Book crews on your own schedule—including that elusive lunch "break" you've heard so much about.
The best part? Even when it's time to hire an international film crew, you can trust that each and every crew member in our database has been personally reviewed and approved by our in-house team of video veterans.  
An administrative assistant who's always on the ball
Rates, dates, gear, travel, and more. The details surrounding video productions are endless. Crew Connection manages the details, relays messages, and processes invoices in one simple interface; saving them all for future reference.
In addition, those real-life, in-house crew coordinators we mentioned earlier are on call 24/7 for when you need that human touch.  
An advocate for your budget and your reputation
Crew Connection allows you to find the best local crews and provides an estimating tool to make sure you and your crew arrive at the rates you need to stay on budget.  
We also pay crews directly within 30 days—whether we've gotten your check yet or not—making you a preferred client with your preferred crews.
Who couldn't use a little more time and a little less hassle? Crew Connection is the uber-organized assistant you've always wanted. Sign up today for the one simple (oh, and FREE!) tool that will simplify your workflow and make 2017 smoother and more profitable.
About Crew Connection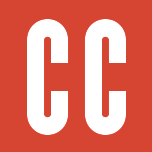 Crew Connection puts a world of video service providers at your fingertips. In just a few clicks you can search, chat with, and book vetted crews local to your shoot—all on your own schedule. Rely on Crew Connection's team of media experts to organize the crews and gear you need for multi-day and multi-location video projects anywhere in the world. Our crew coordinators are on call around the clock if you ever need live assistance. Visit CrewConnection.com, call us at 303-526-4900, or shoot us an email at info@crewconnection.com.