Videos are more accessible than ever—both to make and to watch. Good thing, too, because they've been found to increase engagement on every front from sales to click-through rates on emails and websites. And the sheer quantity of content is hard to fathom. In any given 30-day span, more video is uploaded online than what all three major U.S. T.V. networks combined have created in 30 years.
It all points to one thing: Video is taking over the world. The unmatched effectiveness and saturation of video on the web means it's more important and harder than ever to rise above the noise.
What 2016's video marketing trends tell us (in a tiny, tiny nutshell)
Mobile video consumption is increasing rapidly—to the tune of about 100 percent every year.
People are watching more videos on more devices and are apt to watch multiple videos on more than one device at the same time.
YouTube has over a billion users. That's about a third of all of the people on the Internet.
Livestreaming and 360 videos are both on the rise. Video isn't heavily-edited commercials starring handsome actors anymore.
The Washington Post predicts video content will make up more than 80 percent of web content in the next several years.
Does that last one seem hard to believe? Then take a lesson from Microsoft CEO Steve Ballmer, who said in 2007, "There's no chance that the iPhone is going to get any significant market share. No chance."
Every time someone says, "That could NEVER happen," the universe conspires to make absolutely sure it does. So what do these video marketing trends mean for you and the eyeballs you're trying to reach?
Early in their career, a young band called Dispatch got a piece of advice from one of their favorite musicians. "Make them listen," he said. Spotify and Pandora bring a world of music to consumers' earbuds. They can skip a song or discover a band in one click. The only way to make someone listen in these conditions is to make your sound so compelling they choose to bend their ear.
If you want to be ready for 2017, hire video service providers who understand your vision and can produce creative, high-quality content that makes people watch, click, and act.
About Crew Connection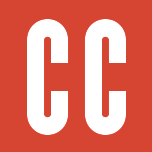 Crew Connection puts a world of video service providers at your fingertips. In just a few clicks you can search, chat with, and book vetted crews local to your shoot—all on your own schedule. Rely on Crew Connection's team of media experts to organize the crews and gear you need for multi-day and multi-location video projects anywhere in the world. Our crew coordinators are on call around the clock if you ever need live assistance. Visit CrewConnection.com, call us at 303-526-4900, or shoot us an email at info@crewconnection.com.