All too often we hear news about the fines and lawsuits that companies suffer all because they aren't familiar with the nuances of workers' compensation insurance. So, are you sure you really understand your company's workers' compensation policy?
You
Are The First Line of Defense
Crew Connection book crews in every corner of the globe (Find out how to take advantage of that here!), so we know all there is to know about insurance requirements. We do our very best to ensure that the crews we match you up with meet your company's guidelines. However, the only way to do that accurately is if you know what those guidelines are! Make sure that you're aware of your company's workers' compensation policy and that you communicate it to your personalized Crew Connection coordinator.  
How Crew Connection Protects You
Our Contact System
In some states, crews who hire subcontractors instead of employees aren't required to carry workers' compensation insurance. In order to protect your company from violating your requirements, we step in when clients reach out to crews such as these who don't carry workers' compensation. You can read how we protect you here.
Our Smart Filters
If you know that working with a crew who has workers' compensation is an absolute must, just use CrewCloud's smart filters to narrow your results down to crews with workers' compensation insurance.
Our Coverage
A project taking place in an area where workers' compensation isn't required for subcontractors? You might have a hard time finding the crew you need. Don't worry—we still have you covered! We can protect you under Crew Connection's workers' compensation policy for an additional fee. Contact us on our website or call 303-526-4900 if you want to know more about how Crew Connection can keep you compliant. And employed!
At Crew Connection, we've built our system to best protect you from working with crews who don't match your requirements. If you hire a crew who doesn't align with your workers' compensation guidelines, you alone are responsible for resulting fines or lawsuits.
Sign up or sign in to Crew Connection and find crews who fit your workers' compensation guidelines so you can get back to focusing on the creative work you love. Read more Crew Connection tips and tricks here.
---
About Crew Connection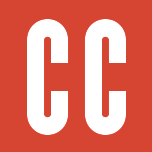 Crew Connection puts a world of video service providers at your fingertips. In just a few clicks you can search, chat with, and book vetted crews local to your shoot—all on your own schedule. Rely on Crew Connection's team of media experts to organize the crews and gear you need for multi-day and multi-location video projects anywhere in the world. Our crew coordinators are on call around the clock if you ever need live assistance. Visit CrewConnection.com, call us at 303-526-4900, or shoot us an email at info@crewconnection.com.