When you sign up to work with Crew Connection, you can leave all those other crewing companies at the door. Not only do we match you up with the world's largest clients on well-paying gigs, but we also make sure you get paid within 30 days of submitting your invoice.
Here are a few tips for using Crew Connection's super simple system to get your invoice right the first time around so you can get to work and let us get your money in your pocket.
Taking Care of the Details
Your invoice can be sent as soon as the day after the end date of a project. Feel free to draw up your invoice using your in-house system and your own letterhead. In order to submit it to Crew Connection, you'll have to save the document as a .pdf that doesn't exceed 2 megabytes.
Providing Proof of Purchase
If you have receipts for expenses outside of your video services—lunch, parking, tolls, etc.—please include those either as pages of one single invoice or as separate "invoices" for that same project.
Just like you, we have a lot of invoices on our plate at any given time. It's a lot easier for us—and for you!—to keep track of paperwork if you include a few details in the name. Tracking down a receipt or invoice with your crew name on it is a lot quicker than you receipt that's named something like "receiptV3_49374xg_version1_V_9.pdf".
And remember to hold on to those receipts! We fight to make sure you're paid. But, if you can't provide proof that you bought lunch for the whole crew on set, there isn't a lot we can do to force the client to pay for it.
Understanding Where Your Invoice Stands
What does the status of your invoice mean? It's simple!
A submitted invoice has simply been successfully uploaded. It's pending review by your dedicated Crew Connection coordinator. If you forgot anything or need to make a change to your invoice, in this stage all you need to do is delete the existing invoice and upload a new one.
An accepted status means everything looks good with your invoice and it's been sent over to our accounting team. They'll issue your payment as soon as the client approves the charges. You can no longer edit your invoice at this point. To make changes or submit receipts for a client after your invoice is accepted, just get in touch and send them to your Crew Connection coordinator.
If your invoice is rejected, you'll be sent a reason via email. Once you make the recommended changes to your invoice, you can resubmit it to the project.
Here's How:
1. Sign up as a crew or log in to your company profile on Crew Connection.
2. Go to your Invoices tab.
Your Invoices page will show you the invoices that you've already uploaded along with the status of each.
3. Use the Upload a New Invoice button to open a new page where you can upload your invoice.
4. On the Add Invoice page, use the dropdown menu to select to project you're submitting the invoice for.
There will be a list of eligible projects to choose from.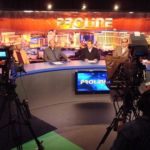 5. Use the Choose File button to select an invoice from your computer or simply drag and drop your invoice onto the Choose File button.

6. Use the Upload button to submit your invoice!
If you need any help with Crew Connection's invoicing system, contact our crew coordinators today.

---
About Crew Connection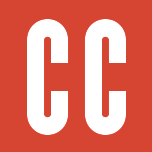 Crew Connection puts a suite of marketing tools at your fingertips. Get your demo reels, stills, gear, awards, and more in front of the biggest clients all over the world—for free. At Crew Connection we pay video and post-production providers within 30 days of receiving your invoice so your work and your life are never interrupted. Need live assistance or want to add quality jobs to your pipeline? Our crew coordinators are on call around the clock. Sign Up on Crew Connection, call 303-526-4900, or email info@crewconnection.com.