As the internal creative agency bidding for a project, you know the brand as well as anyone and you cross paths with the decision makers every day. That doesn't mean you should approach it like a sure thing. Here are some ways to nail the creative video pitch, and make sure the project remains an inside job.
6 tips to nail your creative video pitch
1. Use your intimacy and access to your advantage 
Nobody knows a company and its brand better than the people who eat it for breakfast, lunch, and dinner. You know  the vision, the budget restrictions, and the decision makers' likes and dislikes. You know which of the past campaigns accomplished the goal and which ones fell flat. As an insider, you have a unique position of internal knowledge and access. Keep everything you know in mind and use it to your advantage as you create your pitch.
2. Understand the project fully 
Take enough time to understand the project completely—the audience, the goal, the tone, etc. Ask questions. Once you understand it well, gather your creative team to brainstorm. Start with all the ideas, even if they're terrible. Once you have a list of about 20 that feel like they have some meat, start picking them apart to find the holes.
3. Develop your ideas fully 
Take the top three ideas that made it through the gauntlet and develop them as well as you can among your internal team. Research reference materials for inspiration. From there, present the ideas to your colleagues as well as people unfamiliar with the company and product. Their questions and feedback will reveal where the holes are so you can rework.
4. Create an unforgettable presentation
Once you've developed your three ideas, choose a format (such as a storyboard or slideshow, for example) to present them. In addition to some images and/or reference materials that give life to the important beats, include a campaign name and a description of the tone and strategy.
5. Be prepared
Don't take it for granted that, just because you walk by these people every day, they'll forgive a sloppy presentation. Make sure your team is fully prepared and then pitch like your job or your paycheck or your next vacation depends on it.
6. Take a moment to breathe 
Giving your best is important (even if just so you can sleep well at night), but remember the stakes aren't life and death. If all you're thinking about is how you have to get this right…you're almost surely going to get it very very wrong.
The bottom line 
The market is crowded with plenty of other hardworking, qualified individuals and agencies itching for a chance to bid the same project. Do your homework and nail your pitch to ensure you're the one who wins the job.
About Crew Connection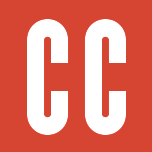 Crew Connection puts a suite of marketing tools at your fingertips. Get your demo reels, stills, gear, awards, and more in front of the biggest clients all over the world—for free. At Crew Connection we pay video and post production providers within 30 days of receiving your invoice so your work and your life are never interrupted. Need live assistance or want to add quality jobs to your pipeline? Our crew coordinators are on call around the clock. Sign in to Crew Connection, call 303-526-4900, or email info@crewconnection.com.