After an arduous January, February almost vanished without a trace. Almost. The shortest month of the year still managed to register a few noteworthy moments in the entertainment business world. Here are some of the headlines in the entertainment business and the questions they answer.
Where are the jobs?
1. Adelaide, Australia is about to have 500 jobs in the special effects business.
2. Los Angeles is still where it's at, with digital media jobs growing in the double digits and jobs that don't require a degree in high demand.
3. If you're looking for a change of scenery, mark your calendars for 2021. Cinecittà Studios, in Rome, is undergoing a relaunch.
What are people watching?
What's the going rate for corny movies?
And just like that, it's March.
About Crew Connection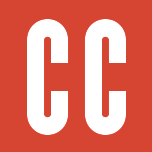 Crew Connection puts a suite of marketing tools at your fingertips. Get your demo reels, stills, gear, awards, and more in front of the biggest clients all over the world—for free. At Crew Connection we pay video and post-production providers within 30 days of receiving your invoice so your work and your life are never interrupted. Need live assistance or want to add quality jobs to your pipeline? Our crew coordinators are on call around the clock. Sign in to Crew Connection, call 303-526-4900, or email info@crewconnection.com.