In the past, we've talked about how to use filters to find media pros that meet your project needs and how to reach out to them. Once you've found a good fit for your project and are ready to move forward, all you need is an estimate. Today we'll show you just how easy that is with CrewCloud.
Once you've chosen which one of CrewCloud's vetted media pros you want to work with, hit the Contact Crew button in the upper right section of their company profile.
A form will pop up where you can include your project details. If you don't have it all worked out yet, don't worry. Only the Subject and Message sections are required for you to send the form.
Our media pros are flexible, but it helps them know if they're a good fit for your project when they have an idea of what you're looking for. So if your details are indeed fuzzy, the Message section offers a great opportunity to explain more about your creative vision.  Include whatever you can: the type of project (there's a big difference between a corporate interview and a sporting event!), the general location, the timeframe, and any and all gear you might need.
Don't forget to point out any unique aspects of your shoot. Do you have existing footage that this shoot needs to match? Do you need a makeup artist who does great zombie effects? Let your crew know!
The more details you can provide, the better. You never know—your media pro might even be able to help you catch any gear or do any planning you may have overlooked.
As soon as you send your message, the media pro will get a notification. You will get one in return (get a refresher on setting up notifications here!) when your message is answered. Visit your messages tab any time to view all of your correspondence. Unread conversations will show up bolded.
While you're reading your messages, you'll notice two buttons to the left that allow you to add a coordinator to the conversation or request an estimate.
Add a coordinator to the conversation if you need help negotiating costs or have any questions. Use the "Request an Estimate" button to send a notification that you're ready for an estimate to be drawn up based on your conversation. You can also simply shoot the media pro a message asking that an estimate be created.  You'll get a notification when the estimate is ready to view.
We're always working to improve CrewCloud and make the estimation and messaging process as simple as possible. The benefits of using CrewCloud are numerous, but perhaps the largest in this instance is the ability to keep a digital trail of your crewing history. If a conversation is taken outside of CrewCloud, we won't be able to help with any miscommunications nor will we be able to make your job easier as your only approved vendor with a unique 30-day payment guarantee. 
[Tweet "Project estimates are easier with CrewCloud. See for yourself. #media #video #videoprod"]
---
About Crew Connection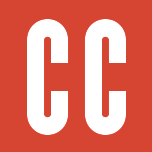 Crew Connection puts a suite of marketing tools at your fingertips. Get your demo reels, stills, gear, awards, and more in front of the biggest clients all over the world—for free. At Crew Connection we pay video and post-production providers within 30 days of receiving your invoice so your work and your life are never interrupted. Need live assistance or want to add quality jobs to your pipeline? Our crew coordinators are on call around the clock. Sign In to Crew Connection, call 303-526-4900, or email info@crewconnection.com.