If you've been in the video production industry for more than 30 seconds, you've probably noticed that there are a million different ways that a million different companies define their finder's fee. Allow us to break down Crew Connection's finder's fee in one easy peazy set of lists.
As a general rule of thumb, we take a 15 percent finder's fee on labor and gear. We don't take any cut of travel expenses. Here's how those buckets break down:
Items with a finder's fee
Day(s)

Half-Day(s)

Hours

Gear

Travel Days

Additional Item
Days, half days, and hours all fall into the labor bucket. If the crew chooses to charge a labor rate for travel days, which they usually do, we will take our finder's fee on that item as well. We also take a finder's fee on gear, including hard drives and computers in addition to cameras, lights, etc.
Items without a finder's fee
Travel Expenses

International Items

Miscellaneous

Adjustments

Other Items
Travel expenses are a big bucket that includes things like mileage, per diems, hotels, airfare, cab fees, meals, etc. Miscellaneous, Adjustments and Other Items all sound pretty similar, so if you have any questions about how to use those buckets, just contact a crew coordinator at 303-526-4900 or info@crewconnection.com. Just remember that if you're using them, it needs to be on an item that doesn't qualify as labor or gear.
Put your new knowledge to work!
We've built the Expenses section of your Crew Connection estimate to be quick and easy to fill out. The drop-down menu under the Item column includes the items with and without a finder's fee as described above. Choosing the right Item will determine what options you see in the Description drop-down menu and whether a finder's fee is taken.

To get a refresher on creating an estimate from beginning to end, read our step-by-step guide by clicking here.
Though we aren't heavily involved in each job booked on Crew Connection, we do review every single invoice. We will make adjustments as needed to make sure items are categorized correctly before sending the final invoice to the client.
Automated finder's fee calculation is just one of the many benefits of using Crew Connection to get in front of some of the world's biggest clients. Don't believe us? Our crew coordinators are on call around the clock to share more. Sign up to become a video service provider on Crew Connection, call 303-526-4900, or email info@crewconnection.com.
---
About Crew Connection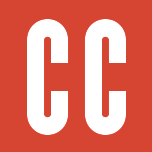 Crew Connection puts a suite of marketing tools at your fingertips. Get your demo reels, stills, gear, awards, and more in front of the biggest clients all over the world—for free. At Crew Connection we pay video and post-production providers within 30 days of receiving your invoice so your work and your life are never interrupted. Need live assistance or want to add quality jobs to your pipeline?