Have you ever watched a pilot prepare to take a single-engine plane into the sky? It's a highly-detailed art. No matter how well they know their aircraft or how many times they've flown, they still go through that checklist with meticulous care. After all, think of the stakes. If they get it right, it's gonna be a beautiful ride, but if they get it wrong, it just might all go down in literal flames. The stakes for a well-planned shoot aren't as high (although if you ask a producer on a particularly stressful day, they may argue that point), but better preparation still leads to better, more enjoyable shoots.
3 tips to make your shoot smoother
1. Follow a "night before" checklist
You know your gear better than anyone. Make a checklist that covers everything from the biggest details to the smallest. Be sure your tripod is packed, your batteries are charged, and your memory cards are empty. Special bags with your unique needs allow you to have a home for each lens and any other required gear. Put every item in the same place each time and before long, you'll be like Forrest Gump when you're packing and unpacking your bag. You may even go so far as to lay out the clothes you're going to wear and prep the breakfast you're going to eat. Include anything that will make you confident you can grab your bag and walk out the door calmly, not thinking of a damn thing except how good your coffee tastes. Keep that checklist in your gear staging area and, just like the most meticulous pilot, go through your checklist the night before each "flight."
2. Follow a "day-of" checklist 
When it comes to the actual shoot, everyone's process is a little different. But no matter what, you need to make sure your camera is on and stable and your subject is well lit. Make a physical copy (a mental one leaves too much room for error) of whatever it takes to get to that point. Include the little things like, "test microphones." If you're prone to getting into an all business mode, you may even want to include something like, "say hello to crew." Go through your checklist for when you actually set up for the shoot. You can laminate it and make it small enough to put in your pocket. It may seem like overkill, but if you've ever missed the money shot because of a preventable error, you know it's worth it.
3. Recover from mistakes quickly
No matter how much you prepare, sometimes, things will not go as planned. If you make a mistake or miss something important, pivot. Use all your creative juices to decide how to get what you need another way. Ask any documentarian ever and they will tell you that some of the best moments on film came from some of the worst mistakes. If you can remember that and recover quickly, it won't be a mistake anymore.
The secret benefit of good preparation
Mark Zuckerberg and Barack Obama see such value in paring down decisions that they wear roughly the same thing every day. They say it reduces decision fatigue, or "the deteriorating quality of decisions made by an individual after a long session of decision making" and frees their mental capacity up for more important decisions.
Similarly, one of the most important benefits of good, practical preparation before a shoot is that it frees your mind up for mental preparation. When you are confident all of the details are covered, you get to dig deeper. You can think about the tone of the shoot. You can think about lighting and framing. You can think about the story. That's where the art happens. Just about anyone can learn to light a subject, focus a lens, and set a camera up on a tripod. But that's not what you're there for. You're there for the magic that led you to pick up your very first camera. You love the craft. It's harder to access the magic that lives beyond the practical when all you can think about is whether you remembered to charge your batteries.
About Crew Connection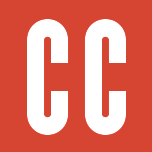 Crew Connection puts a suite of marketing tools at your fingertips. Get your demo reels, stills, gear, awards, and more in front of the biggest clients all over the world—for free. At Crew Connection we pay video and post production providers within 30 days of receiving your invoice so your work and your life are never interrupted. Need live assistance or want to add quality jobs to your pipeline? Our crew coordinators are on call around the clock. Sign in to Crew Connection, call 303-526-4900, or email info@crewconnection.com.