Notice to every eager camera crew wanting to use a Small Unmanned Air System (sUAS) for commercial purposes: the FAA's Small Unmanned Aircraft Rule (Part 107) went into effect August 29th, 2016. You can expect to see a whole lot more cameras in the sky for commercial purposes.
Here are five things aspiring operators need to do to prepare:
 1. Check your eligibility and know the basic rules
 2. Sign up for the test at one of the FAA-approved testing centers
With 690 locations nationwide, you shouldn't have trouble finding one near you. Note: if you already have a Part 61 pilot certificate, refer to the FAA's fact sheet for information on your course of action.
 3. Prepare for the test
You may wish to conduct your own independent study on materials directly from the FAA. Alternatively, you can take a course designed specifically for the test. There are several online programs. Whatever direction you take, the UAV Drone Coach offers a free and thorough overview/study guide of what you can expect to see on the test, including regulations, effects of weather on small aircraft, emergency procedures, maintenance and pre-flight inspection procedures, airport operations, and more.*
 4. Check out our drone series for more info
Get tips from existing pilots on what to do before you put all that expensive gear in the air, make sure you're inline with ever-changing regulations, and more.
 5. Have fun!
It's about to get a whole lot easier to get stunning aerial shots!
About Crew Connection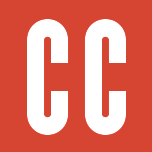 Questions about drones? Interested in gaining access to our international database of clients who are booking drone shoots daily? Our crew coordinators are on call around the clock. Sign In to Crew Connection, call 303-526-4900, or email info@crewconnection.com.
*We are not affiliated with the UAV Drone Coach in any way, but find their materials thorough and useful.