Every once in awhile, you might come across a crew that you can't contact directly on Crew Connection. Instead of a Contact Crew button, you'll notice a Contact Coordinator button in its place. This simply means there is something unique about that crew and we want to make sure it doesn't interfere with your project.
Here's why certain crews might not be contactable and what you should do if you want to work with one.
The crew doesn't have workers' compensation
More and more of our clients are requiring that crews have worker's compensation. If a crew doesn't carry workers' compensation because their state doesn't require it, we just want to make sure to give you a heads up before you move forward with your project.
If you or your company requires workers' compensation, it's easy to narrow down your search results to only display crews with coverage. Just use the Narrow by Insurance Type button under the search bar on Crew Connection to find crews who fit your needs.
The crew is international
We love international projects—but we understand they often come with nuances that can derail a project if they aren't managed. We like to remain hands-on with international projects to ensure that communication, currency conversion, and cultural breakdowns don't happen.
The crew is new to Crew Connection
Each crew in Crew Connection has been personally screened by our crew coordinators and has passed our rigorous vetting process. Unfortunately, that doesn't mean we've had the pleasure of working with every single one of them. Not yet, anyway. If a crew is new to Crew Connection and we think they might need one shoot under their belts to learn the ropes, we like to stay involved to take the pressure off of them and make sure your project is a success.
If you found a crew you love but you can't get in touch immediately, don't worry! Just use the Contact Coordinator button.
A form will pop up that allows you to enter your project info. The subject line is automatically filled in with the name of the crew you're trying to contact. Feel free to edit the subject, but don't delete the crew's name so our coordinators know who you're trying to get in touch with.
After you submit your form, a coordinator will be in touch as soon as possible. If your matter is urgent, don't hesitate to use our online chat feature, contact us online, or call 303-526-4900.
Not signed up for Crew Connection? Sign up for free today and get back to focusing on the creative work you want to do. Read more Crew Connection tips and tricks here. 
---
About Crew Connection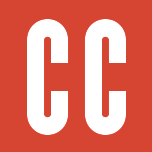 Crew Connection puts a world of video service providers at your fingertips. In just a few clicks you can search, chat with, and book vetted crews local to your shoot—all on your own schedule. Rely on Crew Connection's team of media experts to organize the crews and gear you need for multi-day and multi-location video projects anywhere in the world. Our crew coordinators are on call around the clock if you ever need live assistance. Visit CrewConnection.com, call us at 303-526-4900, or shoot us an email at info@crewconnection.com.