We came across an article recently about the perceived drawbacks of booking freelance video service providers online versus directly through a booking agent on the phone or in person. The article argued that online services will never be as good, which I couldn't disagree with more. Below are our responses to the article's common misconceptions about online booking from the company that revolutionized it.
Online booking doesn't work on-location
The first argument was that online services don't translate well particularly for on-location shoots where a local crew is preferred. We'd agree with this one only if said online service only offered a one-crew-fits-all service. However, Crew Connection offers hand-picked (Your hands or ours, dealer's choice!) crews local to each and every shoot. This sets us far apart from the rest. The whole wide world is flocking to the world wide web, including businesses. The only way we can expect to meet customers' diverse needs is by going where they're going—online.
Online booking doesn't tell you what the crew does
The article does rightly argue that you can't determine a crew's value and quality by the equipment list on their website alone. Nobody wants to depend on Google to find high quality, on-budget crew local to wherever your shoot takes you. That's where the behind-the-scenes human touch comes into play on Crew Connection. Our seasoned team of in-house crew coordinators reviews each crew to ensure their gear, people, and final products are as great as we promise they are. With experience in everything from broadcast design to working on set for documentaries and reality TV productions, our experts know their stuff and that value is passed directly to you.
Online booking doesn't tell you who the crew is
Among the article's chief concerns is that it's hard to find crews tailored exactly to your needs without the "human element." One of our favorite features on Crew Connection is the filters that allow you to narrow down your crew search by gear, services, location, and even insurance coverage. You can read a crew's bio and watch their demo reel right on their profile. And if you still need to talk through what you see, our crew coordinators offer white-glove service around the clock. Reach our team at 303-526-4900, via email, or online chat (look for the red box) anytime. We're friendly—promise!
Online booking means expensive surprises
The article also offers a fair warning about billing processes. We couldn't agree more that surprises surrounding payment are a deal-breaker. That's why Crew Connection makes sure that never happens.
Crew Connection messaging encourages clients and crews to chat about pricing and also generates an official estimate that both parties must approve before the shoot can move forward. We pay crews out of pocket within 30 days of their shoot even if the client hasn't paid us yet. Even if the client never pays. Our crews get paid on time. Every. Single. Time.
Our staff also handles all invoicing to make sure that receipts for little extras like parking fees don't slip through the cracks. The crew gets paid quickly, the client gets one easy invoice to pay on their terms, and we keep a paper-free record online for easy reference.
Believe us, we totally understand the concern about losing the personal touch in the media industry. We thought about that every day during the development of Crew Connection. That's why we give you access to a world of video service providers on your own schedule while also offering white glove service from our always-on-call team of media industry veterans. And so, for once in your life, the answer to "Can't we have it all?" is yes. Absolutely.  
---
About Crew Connection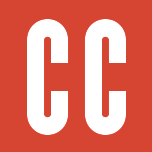 Crew Connection puts a world of video service providers at your fingertips. In just a few clicks you can search, chat with, and book vetted crews local to your shoot—all on your own schedule. Rely on Crew Connection's team of media experts to organize the crews and gear you need for multi-day and multi-location video projects anywhere in the world. Our crew coordinators are on call around the clock if you ever need live assistance. Visit CrewConnection.com, call us at 303-526-4900, or shoot us an email at info@crewconnection.com.