The video production industry is notorious for long hours, quick deadlines, and challenging working conditions. On top of being some of the hardest workers we know, video crews are also tasked with keeping productions running smoothly.
We all know some camera people or producers who run exclusively on coffee and protein bars or scoff at the idea of taking a break. But even video crews who pride themselves on their toughness appreciate an "atta boy" now and then.
Five ways to show video crews how much you value them
It seems like it should go without saying, but it's just so easy to take shortcuts without considering all the possible ramifications. Including safety in the budget shows you have your priorities straight.
2. Pay on time.
This is one of the most effective, simplest, and often-overlooked ways to show you value your crews. Some businesses have made net 90 the norm, but it's bad for crews and bad for businesses. If you need help on this front, Crew Connection guarantees net 30.
3. Be up front.
Communicate payment expectations before the project even starts. Surprises are for birthdays, not for paychecks.
4. Feed them well.
Pizza that arrives at just the right time works wonders for morale.
5. Add a personal touch.
Send a handwritten thank you note (NSFW, but hilarious). It's worth the extra effort.
There's nothing extraordinary on this list, I know. But sometimes the simplest things go a long way. And by the way, showing your gratitude is about more than giving someone warm and fuzzies. It's also good business. A video crew that feels valued will work harder for you and be more loyal.
---
About Crew Connection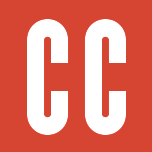 Crew Connection puts a world of video service providers at your fingertips. In just a few clicks you can search, chat with, and book vetted crews local to your shoot—all on your own schedule. Rely on Crew Connection's team of media experts to organize the crews and gear you need for multi-day and multi-location video projects anywhere in the world. Our crew coordinators are on call around the clock if you ever need live assistance. Visit CrewConnection.com, call us at 303-526-4900, or shoot us an email at info@crewconnection.com.