When you're in business for yourself, you know you must be on your A game at every networking event. Do you also have your game face on when someone asks what you do after your yoga class or while standing in line for coffee? New clients tend to show up in the strangest of places and the idea of the elevator pitch is that you'll be ready to quickly and effectively communicate your value during any such opportunity. Whatever solution you offer, you're more likely to end up selling its value on the fly than in a conference room full of decision makers.
You already know you offer a great experience and a dynamic final product. The 30-second sale gives you a chance to make sure your prospects know. The market is crowded and despite topnotch talent, you may struggle to get a seat at the table. Communicating confidently, clearly, and concisely keeps your business cards in demand and your phone ringing.
Three steps to a rockin' elevator pitch
1. Conduct an internal branding session
To become the talent of choice, you must be ready to communicate your value—anywhere, any time. A branding session allows you to hash out your own questions about who you are and what makes you stand apart. The goal here isn't to share notes from your branding session with a potential client. It's just an exercise to make sure you have an incredibly strong understanding of your brand so that when the opportunity comes, you can share your back pocket value proposition at a moment's notice. Treat your prospects like the big agencies do. They come to each interaction equipped to sell—knowing they must earn confidence to earn business. You don't have to conduct an expensive, days long branding session (though you certainly can if you want to). Even a 30-minute exercise like
this
, from The Muse, can do wonders.
2. Practice, pitch, and practice more
Consider your services, strengths, and technology assets from your potential client's perspective so you can communicate in a way that resonates with them. They must walk away understanding how working with you benefits them. Practice your pitch for your partners, friends, and business associates. Record yourself responding to questions so you can bolster the areas that come across weaker than others. Practice responding to concerns about price as well as curveball questions.  If you're not so familiar with all of these ideas that you could talk about them in your sleep, you're not ready for an on-the-fly opportunity to sell your services.
3. Create opportunities:
Once you have all your cards in your back pocket, create opportunities to play them.  This can be called creating your own luck or 
networking your face off
. Effective and consistent industry networking is the foundation for your growth. Identify key stakeholders within your network and pursue departments and businesses you know are an obvious or immediate fit. Spend time in the right places so you can put yourself on the other side of the table. Show up where potential clients hang out. Drink lots of coffee. Eat two lunches a day if it gives you an opportunity to share your value. Create your seat at the table—whether you were invited or not.
Being comfortable with your brand and sales pitch means that the next time you meet a potential prospect on the fly, your handshake will be firm, not clammy; your delivery will be confident, not desperate; and your pitch will compel your prospect to ask for your business card. Follow theses steps to be ready for when those strange and serendipitous moments present themselves.
About Crew Connection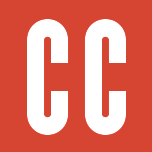 Crew Connection puts a suite of marketing tools at your fingertips. Get your demo reels, stills, gear, awards, and more in front of the biggest clients all over the world—for free. At Crew Connection we pay video and post production providers within 30 days of receiving your invoice so your work and your life are never interrupted. Need live assistance or want to add quality jobs to your pipeline? Our crew coordinators are on call around the clock. Sign in to Crew Connection, call 303-526-4900, or email info@crewconnection.com.