Content producers: hide your credit cards. CES 2018 is off to a great start with smarter smart products, thinner TVs and laptops, and even more Ks (8K here we come). We've gathered some info on our top picks promising to make your life easier, brighter, and in higher resolution.
Here's what we're paying attention to at CES
1. TVs
Stephen King says you can't be a great writer if you aren't an avid reader. If that's true for video content producers, you'll need to watch a lot of content. In that case, you may be able to justify one of these TVs for your studio in 2018. Among your options are Panasonic's FZ950–a TV fit for Hollywood post production houses and the Q9S QLED TV, which "uses AI to make its own 8K content." As for your space, why have a TV mounted on your wall, when you can just have a TV wall instead? The wall (that's what it's called) spans 12 feet across and is made up of smaller, nearly seamless MicroLED screens, each of which is "made of pixels that, like OLED, produce their own light." 8K resolution is here to scratch the itch of those who look at their old 4K TVs and think, "Rubbish! That is so 2017!"
2. All the Ks
It's not just TVs getting in on the resolution game. Sony's $30,000 4K projector sits 9.6 inches from the wall onto which you'll be projecting a 4K image. Among its standout features is that "the laser projector reaches a peak brightness of 2500 lumens." At $30,000 it'll up your home theater game to the best in the block while also making your post production house portable.
3. VR
Vive Pro has unveiled its latest headset. With higher resolution, built-in headphones, and a more comfortable fit than its previous model, HTC has taken virtual reality to the next level. If video is your world, you better pay attention to VR. It is to video what drones were in the last generation. Those who figure it out and master it first stand to make their presence known.
Where does it go from here? With VR, seeing is believing, but where hand-held controls fall short with the current simple vibration, it's our sense of touch that still needs convincing. Companies are sure to focus on better haptics in future VR products and to answer the question, "Okay, but can it look even more real?" The verdict is already in: It can.
The bottom line
2018's tech is bigger and better than ever. And in some cases, like this fingernail-sized sensor, that means smaller than ever. You can keep up with the rest of CES news here.
About Crew Connection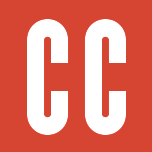 Crew Connection puts a suite of marketing tools at your fingertips. Get your demo reels, stills, gear, awards, and more in front of the biggest clients all over the world—for free. At Crew Connection we pay video and post production providers within 30 days of receiving your invoice so your work and your life are never interrupted. Need live assistance or want to add quality jobs to your pipeline? Our crew coordinators are on call around the clock. Sign in to Crew Connection, call 303-526-4900, or email info@crewconnection.com.
This post originally appeared on ProductionHub. You can find it here.