In an age when we have shorter attention spans than a goldfish, marketing videos have to be more creative and technically savvy to get viewers hooked.
In 2015, Microsoft Corp published a study that showed our average attention span plummeted from 12 seconds to 8 seconds – meaning we are as easily distracted as Dory and just as likely to forget what we watched. A video marketer's goal must be to grab the attention of the viewer immediately, and then keep him watching with memorable content.
In film school we were taught that edits should be made approximately every 7 seconds to keep the audience interested. When you're relying on video to market your company or build interest in your brand, you have to be fast moving, entertaining, and more than anything – creative.
Here are 3 examples of edgy brand marketing videos that combine innovative ideas, witty voice overs, flashy cinematography and out of the box editing techniques to create unforgettable content.
SLACK
Using popular sitcom techniques like exterior wide shots, cheesy intro music, and mockumentary style storytelling, Slack created a unique, laugh out loud, quirky 2-minute video that tells us who they are and why we want to use them.
DISSOLVE
No camera or corporate interview required. This piece by Dissolve successfully relies entirely on editing and snarky commentary on generic corporate videos to stand out in the crowd. Money well spent on compelling voice over talent and a kick ass editor who understands comedic timing.
FRESHBOOKS
A fresh take on Talking Heads. This video really highlights the value of a great producer on set.  Sarah's genuine and confident presence on screen proves there was an experienced producer behind the camera putting her at ease. Beautiful lighting, unique framing and edits every few seconds keep the viewer's interest visually, while creating a human element to Freshbook's brand by making us truly interested in Sarah and her story.
A bad ass video production crew and post team can provide all the eye-catching, creative visual elements you need to hook your audience. It's up to you to add your voice, style and unique brand to keep them coming back.
About Crew Connection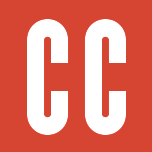 Crew Connection puts a suite of marketing tools at your fingertips. Get your demo reels, stills, gear, awards, and more in front of the biggest clients all over the world—for free. At Crew Connection we pay video and post production providers within 30 days of receiving your invoice so your work and your life are never interrupted. Need live assistance or want to add quality jobs to your pipeline? Our crew coordinators are on call around the clock. Sign in to Crew Connection, call 303-526-4900, or email info@crewconnection.com.