As the popularity of video content grows, so does the number of new folks in the industry who aren't yet aware of all its intricacies. Sometimes, the shoot itself is the easy part—making sure you get to use the epic footage your camera crew caught can be the real challenge. Save time and headaches by making sure your camera crews have the following legal permissions before heading out to a video shoot.
Six situations that require special permissions for camera crews:
Shooting in a public space

This usually requires some kind of photography permit. Get to know the local film commission to make sure you're covered.

Flying high

Drones add a whole other level of permissions to your list. Check out our cheat sheet here for the basic guidelines including drone permits and check with your local film commission if you need to dig deeper or discuss a particular shoot.

Security clearance

If your location requires clearance (think airports, hospitals, etc.), make sure your crew is on the list! This might include you sharing their identification info with security. Getting turned away at the door is expensive, embarrassing, and inconvenient.

Talent and location releases 

Get signed releases for everyone you film—even that hot dog vendor you interviewed on the off chance you'll want to use her sound byte! Stores, museums, and other privately-owned spots sometimes require location releases, too. You may not even know which shots will end up in the final cut, but getting all your permissions signed before you leave the shoot location saves the time and effort of having to track down signatures after the fact.

Parking and access

Make sure there's plenty of it for your crew and their van(s) full of heavy gear. And while you're at it, plan to take all your gear with you so your thousands of dollars of equipment doesn't find its way into the wrong hands. If you're in touch with others in the industry, you already know it happens often and can happen fast.

Music rights

This one can be a doozy. If you want to use a popular piece of music, you could be looking at spending five figures on rights. And if your artist sampled another artist, you'll need to get rights from both parties. Acquire legal permissions for any music you use in your final product—from background music to what you add in post production. Alternatively, consider hiring a composer for a custom piece or using royalty-free music in your piece.
The bottom line
These considerations are just the tip of the iceberg when it comes to the unique requirements you'll come across while planning a video shoot. Our crew coordinators are veterans of the video and post production industry and on call 24/7. Whether it's your first or fiftieth shoot, we're here to help. 
---
About Crew Connection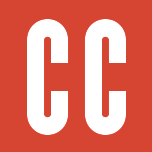 Crew Connection puts a suite of marketing tools at your fingertips. Get your demo reels, stills, gear, awards, and more in front of the biggest clients all over the world—for free. At Crew Connection we pay video and post production providers within 30 days of receiving your invoice so your work and your life are never interrupted. Need live assistance or want to add quality jobs to your pipeline? Our crew coordinators are on call around the clock. Sign In to Crew Connection, call 303-526-4900, or email info@crewconnection.com.