Extra footage left on the cutting room floor is a fact of life for DPs, editors, and producers; who will always find themselves cutting some of their most beautiful b-roll and other prized shots.
It's true in writing, too. No matter how proud of a well-crafted line a writer is, Stephen King has a simple bit of advice if it doesn't fit the final piece: "Kill your darlings, kill your darlings, even when it breaks your egocentric little scribbler's heart, kill your darlings."
The good news in our industry is that those darlings have a chance at a second life through stock footage.
Four benefits of repurposing extra footage:
1. Passive income
Royalties go on and on. Do the work once and make money every time someone downloads it. Forever. This is music to every hard-working artist's ears.
2. Exposure
Especially when you choose to submit to non-exclusive sites, your work gets in front of eyeballs you wouldn't have access to any other way.
3. No risk
Even if you don't get any downloads of a particular piece, you're still learning what works by investing only a little time up front.
4. It's fun
Finding new outlets for your creativity and hard work is fun. Getting paid for it is even better.
A few tips for success
Make sure your content is professional quality and ready to use. As part of that, get signed releases for everyone and everywhere you film so that you're already covered when you decide to use the footage beyond its original purpose. Check each outlet's guidelines and submit what's in demand. Shutterstock's Contributor Success Guide says buyers are looking for authenticity, cultural diversity, and local culture.
Have you made extra money submitting extra footage to stock sites? Email our coordinator team at info@crewconnection.com and we might just feature you and your footage on our website and social media!
---
About Crew Connection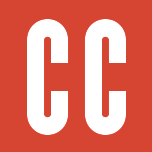 Crew Connection puts a suite of marketing tools at your fingertips. Get your demo reels, stills, gear, awards, and more in front of the biggest clients all over the world—for free. At Crew Connection we pay video and post-production providers within 30 days of receiving your invoice so your work and your life are never interrupted. Need live assistance or want to add quality jobs to your pipeline? Our crew coordinators are on call around the clock. Sign In to Crew Connection, call 303-526-4900, or email info@crewconnection.com.