It's easy for video crews to get buried in editing or lose track of time stuck behind a camera. But to build a truly profitable business, you have to bring in some new business from time to time. Take heart—you don't necessarily need a big budget or even paid advertising! These simple steps can take your business to the next level and keep your pipeline full.
Ways for video crews to boost business  (the non-negotiables)
There are a million ways to reach potential new clients, but they don't mean anything if you aren't building on the right foundation. And luckily that foundation is pretty simple: do great work and be the person clients want to work with.
1. Do great work  
Superb work is non-negotiable. As equipment prices drop and novice filmmakers carry filming devices right in their pockets(take the iPhone, for example), the barriers to entry for video crews become fewer and fewer. That means you have to do more to stand out. Sharpen your skills by taking on new kinds of shoots, signing up for classes, etc. No matter how much you already know, never stop learning. As Steve Jobs once advised a graduating class of Harvard students: "Stay hungry. Stay foolish."
2. Be nice  
The old adage remains true that people prefer to work with people they know and like. A casual conversation at an event, even if it isn't business-related, gives you more of an in with a potential client than even the sparkliest online ad. While one pleasant conversation may get you in the door, being a person your client likes to do business with will get you to repeat business, and referrals, too.
Perhaps good work is the bread of your business and being a decent human being is the butter.
Simple ways for video crews to take their business to the next level (the nice-to-haves)
Once you've built a solid foundation on great work and good people skills, use these tips to build a better business.
1. Send handwritten thank you notes to existing clients
Getting new business is harder than just becoming the go-to crew for existing clients. Nurture relationships in simple ways to become a go-to partner for your clients. Handwritten notes and other simple gestures go a long way to express your appreciation and make your name stick in their heads.
2. Ask for referrals 
Finding reliable freelancers is notoriously difficult. It makes your clients look good when they can provide a good match for their colleagues. When you know you've become someone's reliable partner in crime, ask them to hook you up with other people, too. Clients are glad to share their best solutions with their networks.
3. Have your elevator pitch ready at all times
Nearly everyone has an odd story about meeting their most faithful client in line at Starbucks or in some other serendipitous situation. You're meeting people everywhere who may want to work with you if they just knew what you do. Be ready to share your elevator pitch (here are some tips to make a great one) with anyone and at any time. Your next big client could be the stranger you just bumped into while reaching for the same can of Pringles.
Three ways to use the power of the internet to reach new clients
In the video production industry, you can't build a business on the internet alone, but the information superhighway certainly has its place. Getting in front of potential clients online can help ensure you keep paying the bills through the notorious slow seasons. Here are three ways to make your online presence effective.
1. Showcase your work with demo reels
The most effective demo reels demonstrate a wide variety of skills in a quick, eye-pleasing manner. You want potential clients to see your reel and, in 30 seconds or less, be confident you know your stuff and will represent their brand well.
2. Use social media to provide added value to clients
The most effective way to use social media is to provide content your audience cares about while occasionally mentioning how great you are. If the majority of your posts are self-promotional instead of educational, you'll lose credibility as well as engagement from followers. You may even lose the followers themselves.
While posting only self-promotional material is off-putting, definitely capitalize on legitimate opportunities to celebrate achievements and advancements. As long as you're doing a nice mix of other material, be sure to share when you win industry awards and/or get new gear.
3. Get in front of the right eyeballs 
It doesn't matter how many people your work gets in front of if they're not hiring video crews. You want to make sure people who need your skills see you. Outlets like Crew Connection, where clients go specifically to look for video crews, are exactly the kinds of places you want to invest your time because you're guaranteed to get in front of the right people. That's more effective than a hundred paid ads that only the wrong people see.
Sign up to become a video service provider on Crew Connection, call the Crew Connection team around the clock at 303-526-4900, or email us to get started.
The bottom line 
For video crews looking to boost business, there is no substitute for the basics: Do great work, make sure people see that work, and be someone people like to work with. From that foundation, add in a few special touches like always being prepared to tell people about what you do, getting in front of the right eyeballs, and beefing up your demo reel and you'll be flush with high-quality and well-paying video production work. 
---
About Crew Connection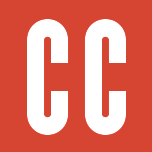 Crew Connection puts a suite of marketing tools at your fingertips. Get your demo reels, stills, gear, awards, and more in front of the biggest clients all over the world—for free. At Crew Connection we pay video and post-production providers within 30 days of receiving your invoice so your work and your life are never interrupted. Need live assistance or want to add quality jobs to your pipeline? Our crew coordinators are on call around the clock. Sign up to become a video service provider on Crew Connection, call 303-526-4900, or email info@crewconnection.com.