The camera is a powerful tool that can influence people's emotions, desires and perspectives. Using subtle techniques, like camera angles, you can reveal power, weakness and character traits all without saying a word.
In this post we'll explore 3 classic films that used simple camera angles to create a few of Hollywood's most iconic scenes. 
Low Angle Shot
Shooting from a low angle where the camera is lower than the subject can give the character a greater sense of importance and power on screen. We often see this technique used to demonstrate a hero conquering a villain or displaying a villain's power and oppression over a victim. For a more humorous example, the Coen Brothers used the low angle shot to give a rule-abiding parking lot attendant power in Fargo. In contrast, you can clearly see Carl as powerless and weak in comparison. Due to extreme foul language we are too classy to share the video, but you can check it out here.
High Angle Shot
When a high angle shot is used it makes the subjects smaller, more vulnerable and insignificant, emphasizing the character's weakness in the scene. In a more subtle example of  power vs. weakness is the death of Jesse James in the Assassination of Jesse James by the Coward Robert Ford. In the scene below, although the action would suggest the man who has the importance and power in this scene is the man with the gun, the camera angle instead reveals Robert Ford as a weak person. The high angle shot reflected in the painting implies to the viewer that he is weak, unimportant and, in fact, a coward.
Bird's Eye View
The Bird's Eye View shot is consistently used to convey the most action to the viewer, give him a broad scope of the scene and reveal the characters in their weakest form. In this iconic scene Ethan Hunt's cover is nearly blown when he plummets to the ground and dangles inches above the floor sensors. While the eye level shots increase our feelings of anxiety as if we are dangling with him, the famous Bird's Eye View shot reveals Hunt in his most vulnerable state, at the mercy of his partner and a rope. This shot reveals the danger and magnitude of the situation while looking incredibly badass.
Whether you are demonstrating an inferior character, emphasizing a moment of danger, or revealing the complexities of human nature, you can use very simple camera techniques to educate and persuade your article. These famous scenes are just the beginning when it comes to telling your unique story through camera angles.
About Crew Connection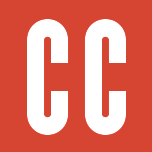 Crew Connection puts a suite of marketing tools at your fingertips. Get your demo reels, stills, gear, awards, and more in front of the biggest clients all over the world—for free. At Crew Connection we pay video and post production providers within 30 days of receiving your invoice so your work and your life are never interrupted. Need live assistance or want to add quality jobs to your pipeline? Our crew coordinators are on call around the clock. Sign in to Crew Connection, call 303-526-4900, or email info@crewconnection.com.