Crew Connection simplifies prospecting in a big way. It's the crewing service that makes life easy for both clients and crews. Our crews tell us that one of the biggest perks of using Crew Connection is that they get more legitimate leads (read: leads that turn into projects that turn into cash). Here's what that means for our crews:
1. High-quality leads come looking for you
Crew Connection alleviates some of our crews' biggest prospecting issues. As a crew, every potential new client is inherently a gamble. You don't start the project with the guarantee that they'll pay on time—or at all. You don't know if you'll spend hours on their RFP only to have it go unseen. But Crew Connection guarantees Net 30, takes the grunt work out of submitting proposals, and provides user-friendly sorting options that mean you only get requests for jobs you are a good fit for.
2. Bids turn into projects
When clients get better fits, crews get better leads. Crew Connection's searching and booking tool make it easy for clients to find the crews that are the right fit for their job. They also know they're getting the best (that's you!) so they feel more comfortable booking. One crew told us that they had a "100 percent success rate with leads actualizing." You read that right—100 percent!
3. Get the best clients and projects without the hassle
One of the biggest challenges for crews and clients alike is communication. Our online database centralizes details and simplifies communications. You can view and manage every detail of a shoot from one central place—gear, budget, and communications included. It's all simple and centralized, easy, and fast on Crew Connection.
Ready to book more projects? 
Become a crew or update your profile here.
---
About Crew Connection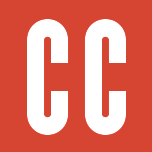 Crew Connection puts a suite of marketing tools at your fingertips. Get your demo reels, stills, gear, awards, and more in front of the biggest clients all over the world—for free. At Crew Connection we pay video and post-production providers within 30 days of receiving your invoice so your work and your life are never interrupted. Need live assistance or want to add quality jobs to your pipeline? Our crew coordinators are on call around the clock. Sign Up on Crew Connection, call 303-526-4900, or email info@crewconnection.com.