Whether you start your freelancing career as a calculated choice or land there by accident—you're in good company. The American economy is increasingly built on independent contractors. Together, these workers have earned a respectable $1 trillion in the past year alone.
It's clear there's business to be won for talented, hard-working independent contractors, but that doesn't mean it's just going to happen without you making an effort. It's important to have a plan if you really want to make a viable career path of freelancing.
4 ways to make independence work for you
1. Nurture and develop your network
Many freelancers strike out on their own because they've had just about enough of the corporate grind. But, even if you're unhappy as you pack up your cubicle, avoid having a "take this job and shove it" attitude.
From my experience, business connections happen in funny ways. Someone from your old full-time gig could end up referring you to your biggest new client. Don't lower your chances of capitalizing on your network by being a sourpuss on the way out.
Get the word out by updating your social network profiles to reflect your new pursuit. Reach out to any contacts who might have work that fits what you do now. Let everyone in your existing network know what you'll be focusing on and be ready to discuss your work with new connections, too.
Whatever you're doing, you need people. They'll be the ones to hire you, rehire you, recommend you, and refer you. With a large portion of the economy built on people like you, you can bet there will be a lot of talented people to compete with. Even with highly technical skills, it always comes back to relationships.
2. Do great work
Networking is a good start, but no matter how much people like you, they also have to be happy with your work.
Like so much of freelancing, how you go about establishing yourself in your field is a bit of a balancing act. I believe in finding your niche, getting really good at your craft, and sticking to it. After all, being able to take the work that interests you and decline the work that doesn't is a huge perk for the established freelancer.
However, I also believe there's something to be said for branching out. Projects that aren't as comfortable or easy push your creativity and force you to learn new things. Even when you've found a niche that feels right to you, make yourself available for new opportunities. You never know where they may lead.
If you find yourself doing something that isn't a good fit long term, just turn the next similar opportunity down. That's one of the benefits of being in the driver's seat! A bonus is that it actually builds trust with potential clients when you acknowledge you're not the right fit for what they're looking for. If you can, refer them to someone in your network who will nail the project. That builds rapport on both ends of the deal.
If you do great work, people will find you. Let your product speak for itself. When it does, your contacts will talk, too.
3. Master time management
Many freelancers say time management is one of the biggest challenges of launching out on their own. Having full freedom over your schedule requires infinitely more self-discipline than showing up at a designated time every day. You may find that being able to decide whether you approach each day like a weekend, a workday, or a little bit of both ends up being more taxing than having it decided for you.
It's true that having a work/life balance of your choosing is one of the major perks of independent contracting. Just don't forget that it should be just that—a balance. One day, you may decide to take advantage of your flexibility for the life part of your work/life balance. Another day, you may use that time to work on business development so you have the long-term work to sustain your business. The idea of "having more time" as a freelancer is misguided. It's more of a constant exercise in weighing priorities.
While you strive for balance, set aside some time to be available for last-minute opportunities. Being fully booked is a blessing, but if you turn down enough gigs from a potential or returning client, they'll stop calling. While you're on call for bigger opportunities, take advantage of the downtime to do the back office work of running a company. If you're worried about being bored; don't. You'll always have plenty of the unbillable, not-so-glamorous variety of work. A well-organized calendar is a freelancer's best friend. I find the most successful (and sane) self-employed folks schedule their time with military-like discipline. They block time on their calendars for existing projects and even schedule a time for generic tasks like emailing, invoicing, prospecting, etc. Such an approach keeps you from overbooking yourself or disappointing clients with late or substandard work.
4. Get your books and business details organized
The rewards of freelancing are immense. The risks and uncertainties are, too. Just like managing time is a totally different challenge when nobody is telling you when to clock in and out, managing finances is a whole different beast for the self-employed individual.
Whether you choose to hire an accountant or DIY, you need some sort of system to manage the famously feast-or-famine nature of your new business pursuit. Freelancing is inherently a gamble. You may find yourself stacking your chips when business is good, and then making tough choices just to stay in the game when business slows down.
Get all your paperwork, processes, and procedures in order. Get your website, financial operations, and company name established. Design and order your business cards. Learn your way around Quickbooks, Toggl, or other project management tools you plan to use for day-to-day business. Your process will evolve, but feeling comfortable upfront sets you up for sustained success.
The bottom line
Successful freelance careers are built on talent, hard work, and a positive attitude. The rest is up to you. It's difficult work, but the payoff is huge. If you produce good work, enjoy what you do, operate ethically, and treat clients right, the money will follow.
Here are some additional tips from HBR's  "How to become a successful freelancer."
About Crew Connection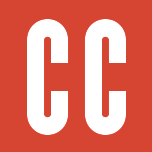 Crew Connection puts a suite of marketing tools at your fingertips. Get your demo reels, stills, gear, awards, and more in front of the biggest clients all over the world—for free. At Crew Connection we pay video and post-production providers within 30 days of receiving your invoice so your work and your life are never interrupted. Need live assistance or want to add quality jobs to your pipeline? Our crew coordinators are on call around the clock. Sign in to Crew Connection, call 303-526-4900, or email info@crewconnection.com.
This post originally appeared on ProductionHub. You can find it here.